Meghan Markle's Relationship With Royal Family Explained By Body Language Experts
Meghan Markle's relationship with the senior members of the royal family has been analyzed by body language experts.
Susan Constantine, a human behavioral expert, told Town & Country that Markle's body language when she was with Queen Elizabeth II in Cheshire proved that she was still trying to figure her way out.
"There was uncertainty in her movements. She was scuffling her feet and bending her back to appear smaller, which are clear indicators that she's still trying to figure out her place," she said.
Patti Wood, another body language expert, said that despite Markle's nervousness, it was obvious that she and the Queen had fun in Cheshire.
"You rarely see the Queen laugh like this. She has an up smile, which shows that she is fully present at this moment with Meghan," Wood said.
Markle and Prince Charles also share a special bond with each other. On May 19, the Duke of Cornwall walked Markle half-way down the aisle at St. George's Chapel in Windsor Castle.
"Normally, Prince Charles is very neutral and subdued in his body language. However, in this special moment, he shares a smile with Meghan and provides her the reassurance that she's seeking," said Constantine.
But at the Trooping the Colour last weekend, Markle and Prince Charles reverted to their more reserved ways around each other.
"Meghan has a very cordial smile, as evident by her closed lips and raised cheeks. She's concealing her internal thoughts (likely nervousness) by keeping her emotions at bay," Constantine added.
Meanwhile, Markle and Camilla Parker Bowles appear to be in the midst of growing pains.
"At the birthday celebration, Camilla was on full display, which made Meghan feel overpowered. The candlestick formation of her body, also known as an 'S curve,' indicates uneasiness," she said.
But Bowles and Markle also held hands at the garden party held to honor Prince Charles' 70th birthday. Constantine said that the sweet gesture suggested that the two women are also comfortable with each other.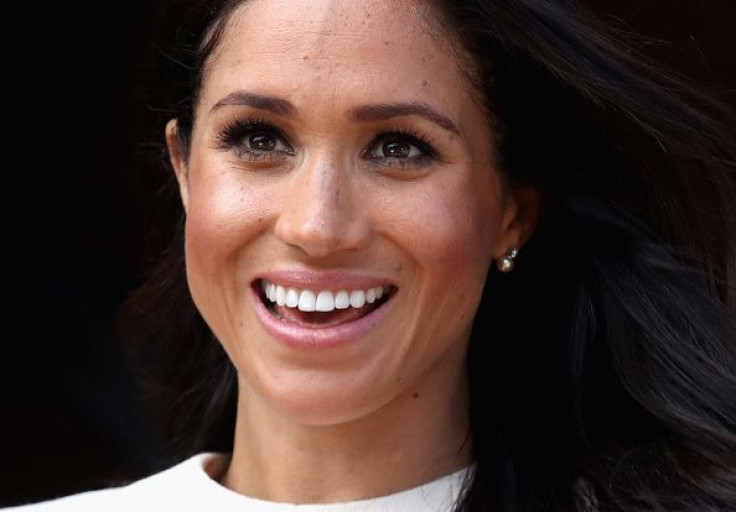 © Copyright IBTimes 2023. All rights reserved.