Meghan Markle's Rescue Dog Guy Receives 'Royal Treatment' For This Reason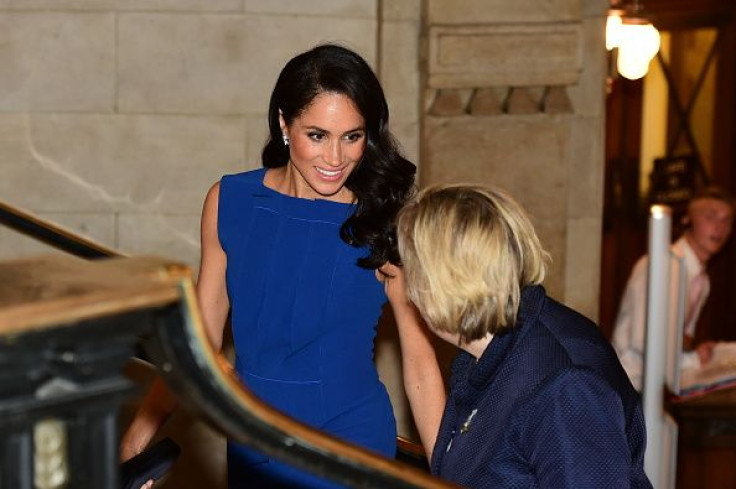 Meghan Markle's rescue dog, Guy, will receive the royal treatment after it was confirmed that a book about him will be released.
Since Markle dated Prince Harry, a handful of books about the Duchess of Sussex and the royal couple have been released. In the coming months, a book about Guy called, "His Royal Dogness, Guy the Beagle: The Remarkable True Story of Meghan Markle's Rescue Dog," will be available at different bookstores.
According to People, the memoir will chronicle Guy's from rags to riches story, which includes his journey from the woods of Kentucky to Kensington Palace. Guy's hilarious tales will also be told within the pages of the published material.
For instance, royal fans will learn how Guy once accidentally ate half of Prince Charles' sandwich. Guy also learned how to go the bathroom to relieve himself.
The publication noted that Guy's book is not the first book to be written about a royal pet. However, it is the first to center on a rescued animal. Prince William and Kate Middleton's dog, Lupo, also received his own series years ago. Queen Elizabeth II's corgis have also been featured in a children's book.
During her engagement interview with BBC, Markle confirmed that Guy flew to London to be with her and Prince Harry. Her other rescue dog, Bogart, stayed back in Toronto with one of her friends because he is old and could no longer travel for long hours.
In related news, Markle and Prince Harry gave Guy a new friend recently. The royal couple adopted a black Labrador who they named Oz. This moniker may be significant to Markle and Prince Harry because they will be heading to Australia for their first royal tour.
Oz's adoption was also described as poignant by top dog trainer Eryn Martyn-Godfrey.
"Black dogs don't often get adopted or rescued, and in shelters, they're often the last to be picked because of their coat color. Black cats and dogs often get that taboo, and according to statistics in the UK and US this is an ongoing problem seen at adoption centers," Martyn-Godfrey said.
© Copyright IBTimes 2023. All rights reserved.