Meghan Markle's Son Archie Not 2019's 'Most Googled Baby'; Could Become 'Spoiled Brat'
KEY POINTS
Meghan Markle's son Archie isn't the most Googled baby in 2019
Meghan Markle and Prince Harry continuously hid their son from the public
The public might have lost interest in Archie
Meghan Markle and Prince Harry's son, Archie, isn't the most Googled baby this year.
According to Express, the 6-month-old royal only ranked third in this year's top 10 list. Baby Yoda came in the first place as one of the most adorable characters from "Star Wars." Lagging closely behind Baby Yoda is Baby Shark, which is from a popular children's song with the same title.
The publication said that Prince Harry and Markle's son not topping this year's list may have to do with the fact that the searches only catered to users from the United States. Archie was born in the United Kingdom, and both of his parents also reside in London.
However, it is also possible that the public lost interest in the royal couple's child after Prince Harry and Markle tried to hide Archie from the public on multiple occasions.
Three months ago, the Duke and Duchess of Sussex announced their trip to South Africa with Archie. Royal fans hoped to catch a glimpse of the adorable baby when they arrive at the public airport. However, the public only saw Archie while he was already in South Africa.
A similar thing happened after he was born. Markle refused to step out of the hospital and introduce her son to the entire world after she gave birth. Rather, she and her husband waited two days before showing off Archie.
Meanwhile, royal commentator Angela Mollard thinks that Archie could grow up to become a spoiled brat if the Duke and Duchess of Sussex won't let him hang out with his cousins Prince George, Princess Charlotte, and Prince Louis.
"Is Archie growing up seeing Charlotte, George, and Louis? They're clearly not because they're having no connection with them… I hope that they can resolve it. Otherwise, Archie will become one of those spoilt brat children, won't he? You need to knock around with your cousins," she said on the "Royals" podcast.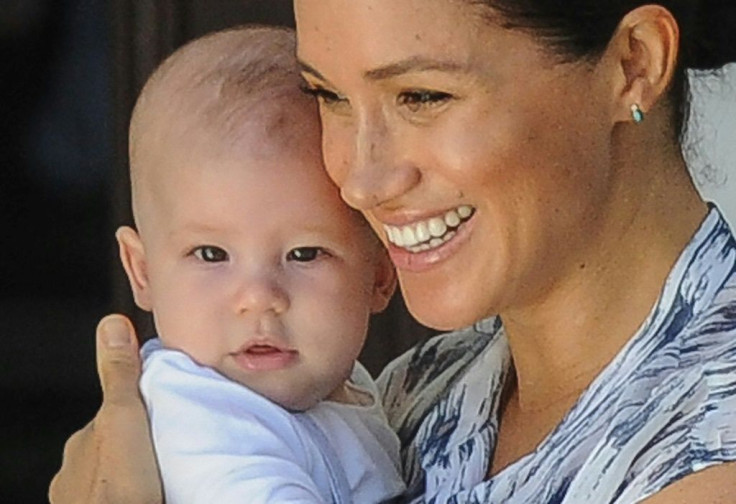 © Copyright IBTimes 2023. All rights reserved.