Meghan Markle's 'Suits' Co-Star Warned Her About Marrying Prince Harry
Meghan Markle recently revealed that friends tried to warn her life would change dramatically if she married Prince Harry, and now, Wendell Pierce, who played her father on the TV show "Suits," has revealed that he was one of those cautious friends.
"I remember the last moment I had with her, I told her: 'Your life is going to be very different,'" he explained on "Good Morning Britain" on Tuesday morning (via the Sun).
The Duchess of Sussex recently opened up about her inner turmoil in ABC News and ITV's "Harry and Meghan: An African Journey." She revealed that she has been struggling with negative media attention and that she truly didn't understand how the U.K. tabloids would impact her life.
"When I first met my now-husband, my friends were really happy because I was so happy but my British friends said to me, 'I'm sure he's great but you shouldn't do it because the British tabloids will destroy your life,'" she recalled.
"And I very naively -- I'm American. We don't have that there -- [I said], 'What are you talking about? That doesn't make any sense. I'm not in any tabloids.' I didn't get it. So it's been, yeah, it's been complicated."
Though the former actress was on TV regularly, "Suits" didn't draw much attention from paparazzi.
Pierce, who played her father from 2013-2019, knew that Meghan's transition from TV actress to the Duchess of Sussex meant they'd probably be in contact less, but he hopes that she remembers that she has supportive people in her life.
"In those tough times just remember you have a lot of people who care about you and that protocol... we'll probably not be in touch with each other as much as you think but just know that you have a friend in me," he said. "So in those darkest hours I hope that she knows how much she is loved, I hope she knows how many people, millions of people, care for her."
Meghan and Harry were shockingly open in the documentary, but the Queen likely doesn't approve of giving the cameras such an intimate look at their feelings. After all, she has banned her own documentary from being shown.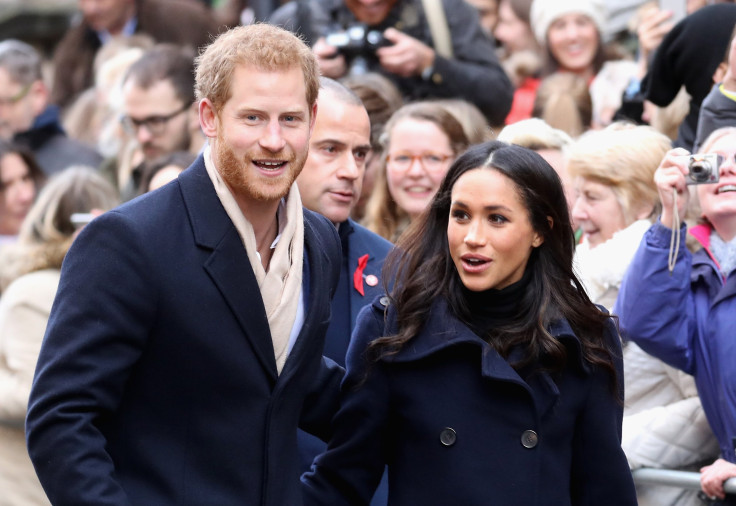 © Copyright IBTimes 2023. All rights reserved.