Meghan Markle's Throwback Video Singing 'Santa Baby' Released On Christmas Day
Meghan Markle's throwback video singing "Santa Baby" has just been released on Christmas Day.
The clip, which was unearthed by Daily Mail, shows the Duchess of Sussex from many years ago giving the track her all. Markle is wearing a festive hat while performing "Santa Baby" with one of her friends.
Markle's performance took place during a program for Immaculate Heart High School in 1998 when Prince Harry's wife was just 17 years old. Markle, who was already a seasoned performer at that time, lip-synced the words to the song. She can be heard asking Father Christmas for a yacht, a convertible and a ring.
Many years later, the "Suits" alum got two rings. She was first married to Trevor Engelson, but their relationship ended in divorce. Markle wed Prince Harry on May 19 and has been enjoying the perks of her royal life since then.
Meanwhile, prior to Markle's performance, she and her classmates were first seen holding candles while "Silent Night" plays in the background. Markle is also seen hugging her friends during the program.
One of the audience members spoke with Daily Mail about Markle's performance 20 years ago.
"After being a bit of an awkward teen, by this point, Meghan has blossomed into an attractive young woman and this shows that she was really relishing it. The performance went down really well," the source said.
In related news, Markle also made headlines this week after it was confirmed that she will be celebrating Christmas with Prince Harry and the other members of the royal family in Sandringham. This won't be the Duchess of Sussex's first Christmas with her husband's side of the family because she also attended the celebrations last year after her engagement to the Duke of Sussex.
She will be heading to Sandringham before Christmas Eve and will also stick around until after the Christmas Day dinner hosted by Queen Elizabeth II. Markle will also watch Her Majesty's Christmas speech at 3 p.m. on Dec. 25 alongside Prince Harry, Kate Middleton, Prince William, and more.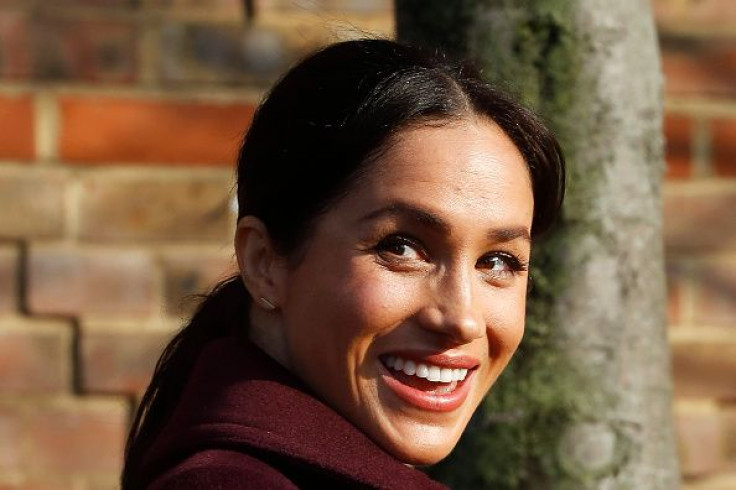 © Copyright IBTimes 2023. All rights reserved.