Meghan Markle's Wedding Dress Criticized By Escada Boss: 'The Sleeves Didn't Fit'
Meghan Markle's wedding dress designer, Clare Waight Keller, was recently criticized by Megha Mittal, the boss of Escada.
During her conversation with Daily Mail writer Richard Eden, Mittal praised Markle's Givenchy gown for its simplicity. However, she also said that it needed more tailoring. "It was nice – simple, clean, and minimal – but the sleeves didn't fit. At the top, it made her look too straight," she said.
But despite her criticism, Mittal still wished Markle and Prince Harry a wonderful life together. "She was a radiant bride and I hope all good things go their way," she said.
Mittal is not the only one who said something negative about Markle's wedding dress. "American Idol" judge Katy Perry previously tweeted about it as well. "I would have done one more fitting. I'm never not going to tell the truth! One more fitting, but I love you. Kate, Kate, Kate won, Kate won!" she said in reference to Kate Middleton's 2011 Alexander McQueen bridal gown.
Emilia Wickstead, one of Middleton's favorite designers, also claimed that Markle's gown was a rip-off of one of her designs. "Her dress is identical to one of our dresses. Apparently, a lot of commentators were saying, 'It's an Emilia Wickstead dress," she said (via the Daily Mail).
The designer also criticized the fit of the dress on the Duchess of Sussex. She also disliked the former actress' semi-messy bun. "If you choose a simple design the fit should be perfect. Her wedding dress was quite loose… I was like, 'Hold the wisps [of her hair] back – it's a royal wedding for God's sake," she said.
A few days after her interview with the publication, Wickstead retracted her statement about the dress. "Her Royal Highness, the Duchess of Sussex looked absolutely beautiful on her wedding day and I have the utmost admiration and respect for her. I do not think that her wedding dress was a copy of any of our designs. I have the greatest respect for Clare Waight Keller and the House of Givenchy – a huge source of inspiration to me," she said (via Elle).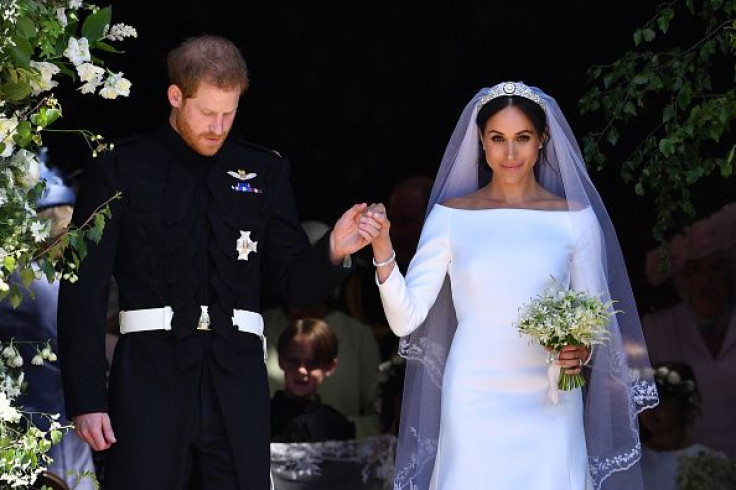 © Copyright IBTimes 2023. All rights reserved.