Meghan McCain Apologized For Condoning Trump's Racist Rhetoric After John Oliver Called Her Out
KEY POINTS
Meghan McCain condemned the hate toward the Asian American community
"The View" co-host agreed that Donald Trump's racist rhetoric fueled the attacks
McCain made an apology after John Oliver called her out for seemingly agreeing with Trump
Meghan McCain was apologetic for the comments she made last year after John Oliver called her out on Sunday's episode of "Last Week Tonight."
"The View" co-host took to Twitter and said sorry for condoning former President Donald Trump's "racist rhetoric." Her apology also came amid the fueled hate towards the Asian American community.
"I condemn the reprehensible violence and vitriol that has been targeted towards the Asian-American community," she wrote. "There is no doubt Donald Trump's racist rhetoric fueled many of these attacks and I apologize for any past comments that aided that agenda."
Oliver slammed the conservative for a statement she made in March 2020, People reported. McCain previously said she didn't have problems with Trump calling COVID-19 "Chinese virus."
"If the left wants to focus on P.C.-labeling, this virus is a great way to get Trump reelected. I don't have a problem with people calling it whatever they want. It is a deadly virus that did originate in Wuhan. I don't have a problem with it," McCain said in a resurfaced clip.
Meanwhile, the netizens have mixed responses to her apology. Some felt that her apology was not enough and she should have done it on her show. They were not convinced because some of her co-hosts immediately reacted at the time that what she was saying was racist, but she stood her ground.
"If you mean it, apologize on #theview, the same platform you used to spread your hate," one commented.
"Roll the tapes! Now you apologize! You know what's funny! You are on a show where your cohosts told you it's racists, but it took people dying for you to see the 'error of your ways,'" another added.
Meanwhile, many were also thankful for McCain for owning her mistake, with one saying she was already forgiven.
"THIS is what holding ones self accountable looks like. People make mistakes and say things they regret. It's about OWNERSHIP. Thank you, @MeghanMcCain. I may not always agree with your stances but I always applaud people speaking up," another netizen wrote.
"You are forgiven, there is no doubt in my mind that you are in no way a racists [sic]. Trump didn't start the hate but he certainly added the fuel and lit the match. What is sad is our country, a melting pot of Nationalities, the citizens, seem to forget where their ancestors come from," a different user added.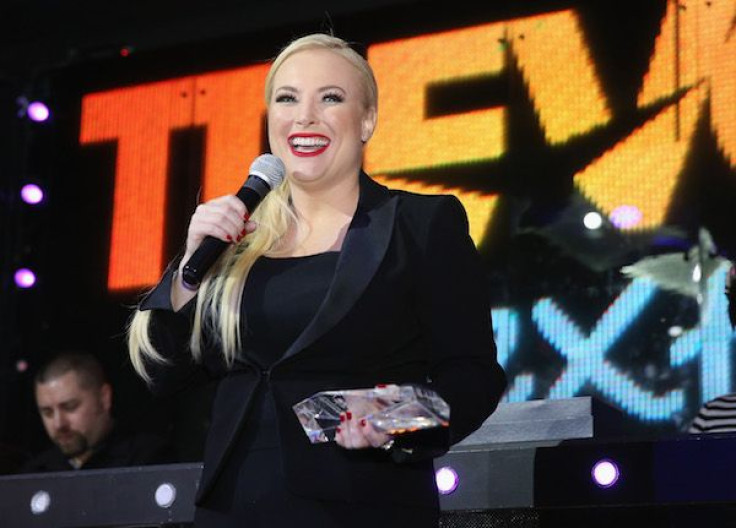 © Copyright IBTimes 2023. All rights reserved.