Meghan Trainor Claims She'll 'Live Forever' With Healthier Lifestyle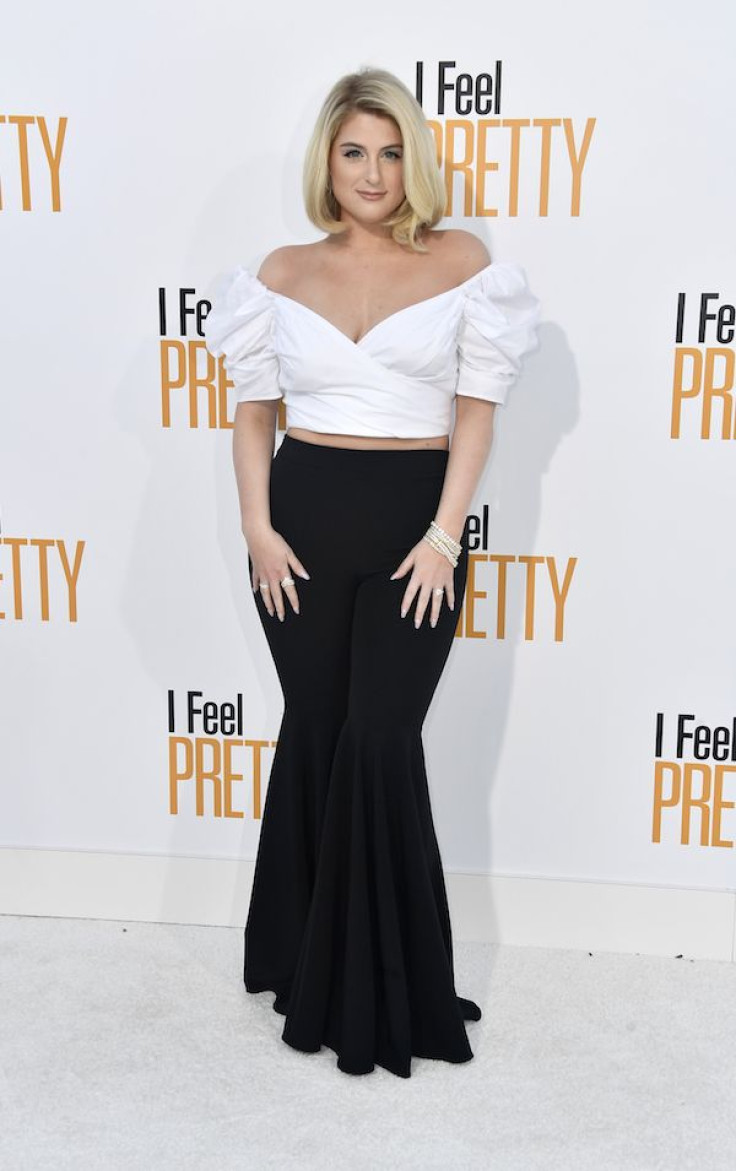 Meghan Trainor is proud of her recent 20-pound weight loss and she's crediting it all to her healthier lifestyle. However, the singer-songwriter admits that she's not reached her goal yet so she's still working on her fitness.
The 24-year-old recording artist recently opened up about weight, which has been an issue for her for sometime now. When she was interviewed by Entertainment Tonight on Friday, Trainor gushed about her weight loss and how she did it.
"I did fluctuate and learned that the quick way, 'cause I never ever lost that much weight before," Trainor said of her 20-pound transformation. "I immediately noticed, like, 'Oh there's a ten back' and then I had to lose it again. So that's a lesson to learn."
Trainor shared her weight loss was thanks to her new, healthier lifestyle which basically involves working out with fiancé Daryl Sabara and ditching her old, unhealthy ways, such as drinking.
"He really changed my life. He showed me how working out can be fun," she said of the support she gets from Sabara. "I didn't believe it, but now it's true and it feels so good when you're sore — I love that feeling now, I'm addicted to it."
As for what's motivating her to work on her fitness, Trainor said it's all about looking young and ensuring she lives a long, long life. "I just want to live forever, man. I wanna stay looking young forever … I just want to live 'til I'm 106."
"I stopped drinking, stopped doing anything bad to my face. I don't want to deal with acne anymore — I'm 24, I'm over it," the "Dear Future Husband" hitmaker added.
Trainor is currently preparing for the second season of "The Four," which is scheduled to premiere on June 7. She's also busy working on her next album.
Just this past Thursday, Trainor dropped two new singles: the retro-inspired, bass-thumping "Let You Be Right" and synth-driven pop song "Can't Dance." The two new releases follow shortly after the guitar-glimmering "No Excuses" — and all three are expected to be part of the singer's third studio album, Billboard reports.
© Copyright IBTimes 2023. All rights reserved.