Megyn Kelly To Join Fox News Channel's Prime Time Lineup, New Deals With O'Reilly, Hannity, Van Susteren & More Confirmed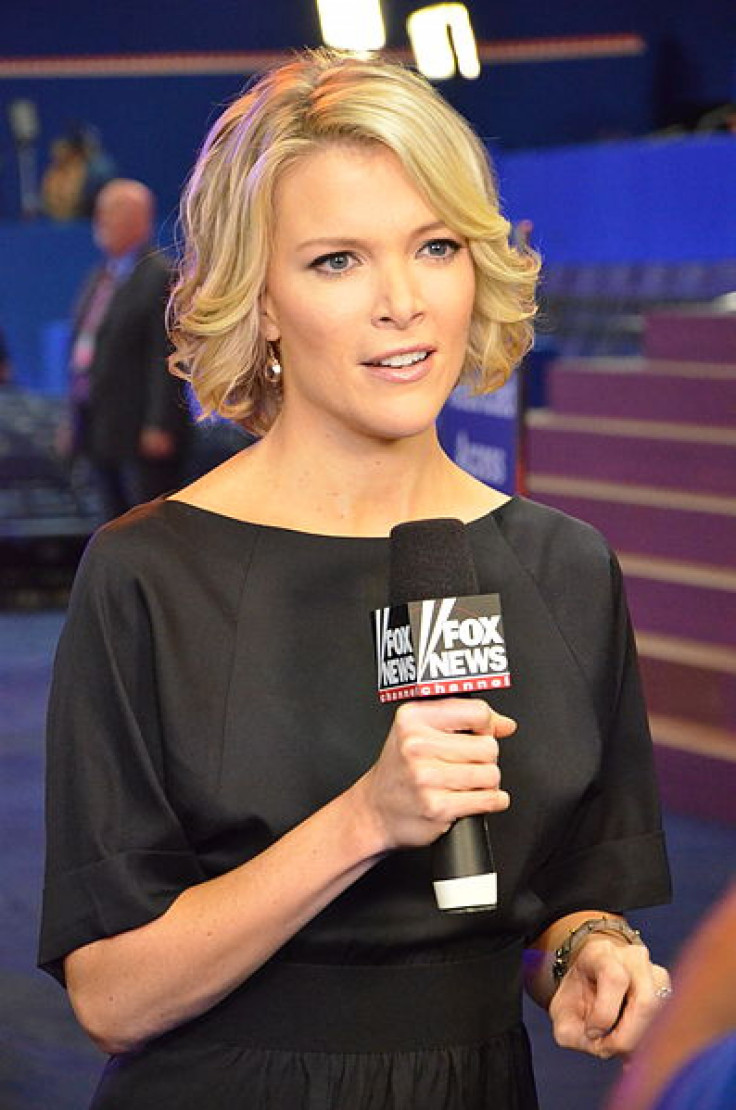 Megyn Kelly is set to join Fox News Channel's primetime lineup upon her return from maternity leave, Fox News Chairman and CEO Roger Ailes confirmed Wednesday. The network has also signed long-term deals with mainstays Bill O'Reilly, Sean Hannity, Greta Van Susteren, Shepard Smith and Bret Baier. It has not yet been announced how Kelly's new primetime gig will affect the evening schedule.
It is not clear when she is planning to return from maternity leave, but Kelly was last on her mid-day show "America Live" on Wednesday, July 3.
"Megyn is an exceptional talent who has successfully filled and surpassed each role we have given her at the network," Ailes said in a statement. "Her ability to command the screen, delve into the facts and lead a debate is what makes her one of the most sought-after anchors in the business."
As The Hollywood Reporter points out, Kelly's visibility has been on the rise in recent years. Since February 2010, she has anchored the daytime news program "America Live." She also has a weekly segment on "The O'Reilly Factor" called "The Kelly File."
Kelly was a constant presence during last year's election cycle. She co-anchored the network's coverage of the presidential primaries, as well as the Republican and Democratic National Conventions in Tampa, Fla., and Charlotte, N.C. Kelly also co-anchored the network's election night coverage in 2012, when she famously clashed with Karl Rove after he contested Fox's decision to call Ohio for Barack Obama. Kelly walked from her news desk to the number crunchers in the back in order to confirm the results live on the air.
According to the Associated Press, FNC's primetime lineup of O'Reilly at 8 p.m., Hannity at 9 p.m., and Van Susteren at 10 p.m. has not changed in more than a decade. Baier kicks things off at 6 p.m., while Smith hosts a news program at 7 p.m. With the reliable long-term consistency of that roster, it remains to be seen how Kelly will fit her new show into that schedule.
"Roger Ailes hired me nine years ago when I was new to this business, and he had little other than instinct to suggest it might work out," said Kelly. "I was grateful to him then, remain so today, and am excited for this next opportunity."
© Copyright IBTimes 2023. All rights reserved.