Melania Trump Criticized On Twitter After Sharing Christmas Charity Event Video
KEY POINTS
Melania Trump shared a new clip from the Toys for Tots drive she participated in last week
She received praise from supporters who thanked her for her efforts in cheering up children this Christmas season
But some criticized Trump, bringing up her alleged comments about not caring about the holiday
Melania Trump recently praised the Toys for Tots charity event on social media, days after participating in the annual drive.
The first lady made Christmas cards and helped children pick gifts at the annual Marine Toys for Tots Drive hosted by the Marine Corps Reserve at Joint Base Anacostia-Bolling last week. On Saturday, Trump shared a clip from the event on Twitter and expressed her gratitude to the organizers for spreading Christmas cheer to underprivileged children each year.
"Since 1947,@ToysForTots_USA has taught us the importance of spreading kindness & love in our communities. Thank you @USMC & @JBABdc for hosting another wonderful toy drive & ensuring every child gets to experience the magic of the season on #Christmas morning," she tweeted.
Trump's post received mixed responses from the Twitter users, with some bringing up the migrant children who have yet to be reunited with their parents and her alleged past statements about Christmas in a tape secretly recorded by former senior adviser and friend Stephanie Winston Wolkoff.
"The entire world knows how you feel about Christmas- we heard you loud and clear. What will you be doing for the caged children on our borders?" one commented.
"Every child... except the ones still in cages, right? Or did the 670+ children your husband and you locked away in cages get a Christmas present, too?" another wrote.
Amid the criticisms, many also expressed their support for the first lady and thanked her for everything she does for the people.
"Thank you for finishing your term as First Lady in a positive fashion. I wish you the best," one Twitter user wrote.
"I like seeing all of those masks. Keep influincing[sic] others to do the same Melania. Thanks for helping the kids too!" another wrote.
"Thank you @FLOTUS for always loving and caring for our children. God bless you & your family!" another user posted.
"You are an amazing woman and amazing First Lady you truly show grace," a fourth user wrote.
Meanwhile, Trump highlighted the importance of kindness when she gave a speech at the Toys for Tots drive on Dec. 8.
"Remember that small acts of kindness such as calling your friends and neighbors and making holiday cards for nursing homes can go a long way in spreading cheer and helping those struggling with change," Trump told the children and military families at the event. "Let's all do a part to be best during these difficult times."
This was Trump's fourth year in a row at the event.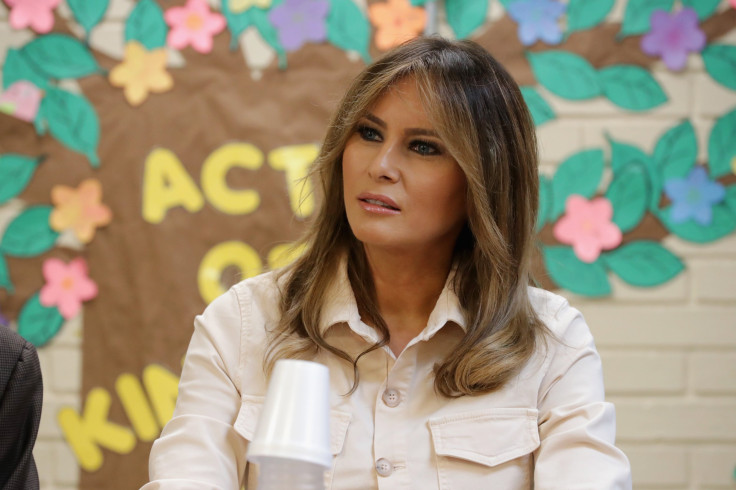 © Copyright IBTimes 2023. All rights reserved.