Twitter Reacts To Report Melania Trump 'Just Wants To Go Home'
KEY POINTS
CNN reports that Melania Trump has begun preparing to move out of the White House
Some Twitter users believe Trump has not made good use of her time in the White House
Others had nothing but praise for the first lady
Melania Trump is ready to leave the White House despite her husband, President Donald Trump, doing all he can to remain in the Oval Office, a report says.
An unnamed source "familiar with Trump's state of mind" told CNN that the first lady "just wants to go home" and has begun preparing to move out. A number of Twitter users appear to be eager to see Trump go as well.
"We want her to 'just go home' too. Like I wanted her to 'go home' 3 years & 11 months (give or take a few days) ago," one wrote.
"Good, we want her to go home too. Love how she asked about taxpayer money for First Ladies once they leave office. Give me a break," another tweeted, referring to Trump allegedly asking her aide Marcia Lee Kelly to find out whether taxpayer funds were available to former first ladies.
Some users noted that Trump has not made good use of her time in the White House.
"Honestly, she was the worst First Lady. And it was obvious she hated it the whole time. So much opportunity to actually make a difference, squandered. And the whole thing summed up as 'I don't care. Do you?'" one Twitter user wrote.
Amid the criticisms, some had nothing but praise for Trump.
One Twitter user said of the FLOTUS, "She's a lovely, sweet woman. Will remember her joy with little children, her impeccable style, her grace, her speaking against communist systems, her reliance on faith, a treasure."
Trump also received messages of love and support after she recently gave a special shoutout to Jenn Horton, a first grade teacher in Fenton, Michigan, who raised $20,000 for restaurant workers during the coronavirus pandemic.
In a tweet posted Wednesday, Trump recalled celebrating the second anniversary of her Be Best campaign with Horton and her students back in May. "It's wonderful to see Mrs. Horton is continuing to set an example for her students & community on what it means to Be Best this holiday season," she wrote.
"BEST FIRST LADY EVER!" one supporter commented on her post. "Thank you for being the best First Lady ever," a second user wrote.
Wrote another: "It is nice to know we are still out there. BeBest seems like a nice place to start ANYWHERE. Happy Holidays Mrs. Horton, God knows all. Melania, Happy Holidays to you and President Trump, and Family."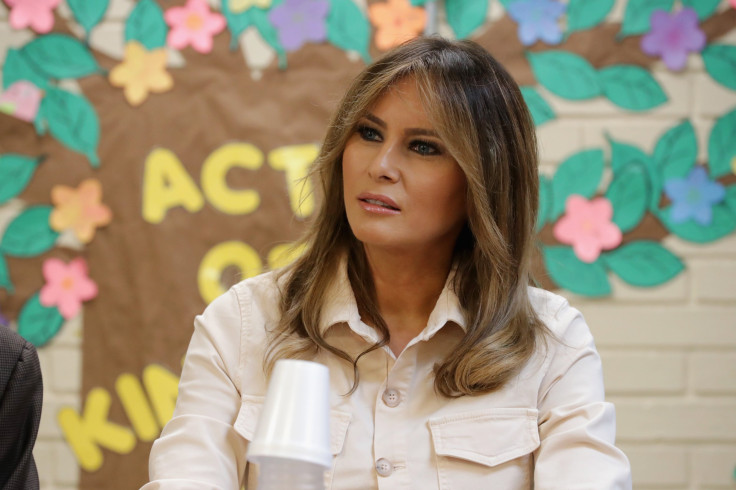 © Copyright IBTimes 2023. All rights reserved.