Melania Trump Knows White House Stint Has Expiration Date, Doesn't Want POTUS To Run?
Melania Trump has been accused of not enjoying her time at the White House. She has also been accused of not wanting her husband, Donald Trump, to run for president.
While speaking with the Washington Examiner, "Free, Melania" author Kate Bennett called the first claim a fallacy. She said that contrary to the rumors, FLOTUS actually enjoys this period in her life where she lives in the White House and is the First Lady of the United States.
"She knows that it has a finite date to it. Running a household or running several households of that size is something she's been doing basically like a job for many, many years," she said.
Bennett also said that Melania doesn't mind having to run the White House, and she has no problem organizing hundreds of events for the staff and guests because this is what she's good at.
But when her stint in the White House is over, Bennett said that she doesn't think FLOTUS would follow in Michelle Obama's footsteps by funding women's education across the globe. Rather, she will go back to being a mom to her son, Barron Trump.
Meanwhile, it is possible that FLOTUS could stay in the White House for more years if President Trump will be reelected next year. Years ago, rumors swirled that Melania didn't support her husband's candidacy because she didn't think that he could win.
But in "Free, Melania," Bennett said that this was just a misconception. In fact, FLOTUS was very confident that her husband could become president.
"There's a common misperception that Melania was against Trump's running for president ... Not true. She very much pushed him to run, in part because she did actually believe he would win and do a good job, but she was also tired, really tired, of listening to him talk about it," Bennett wrote.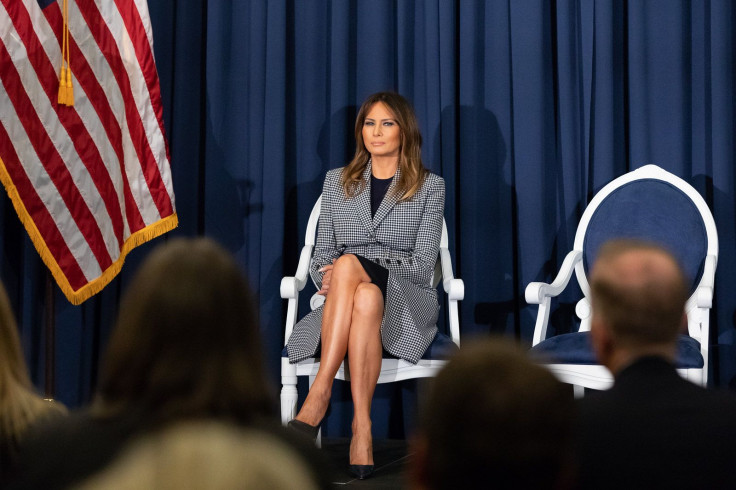 © Copyright IBTimes 2023. All rights reserved.