Melania Trump Mocked For Committing Another Spelling Mistake On Twitter
KEY POINTS
Melania Trump committed another spelling mistake on Twitter.
Melania Trump was mocked for her recent error.
Melania Trump misspelled the word charities online.
Melania Trump was recently mocked for committing another spelling mistake on social media.
The FLOTUS shared a video from a recent event that she attended with Toys for Tots USA and USMC. In the clip, the first lady surprised the kids with toys.
"It was an honor to join one of our nation's oldest charity's that is dedicated to supporting children in need. Thank you @ToysForTots_USA & USMC for hosting such a wonderful event & thank you to the military families who joined us!" she captioned the video.
Eagle-eyed netizens were quick to point out that the FLOTUS misspelled the word charities as "charity's."
"Omg, she spelled charities wrong. I thought she had an Einstein Visa!" Twitter user @Marston4ca42 wrote.
"*** charities," Twitter user @nikibyrnedurham corrected the first lady.
"Isn't she supposed to be a Rhodes Scholar or something?" Twitter user @lilmaggot62 wrote.
"Jesus Christ it's charities. Didn't you get here pretending to be an Einstein? Oh, and you also disgust me. The end," Twitter user @Onthefritzie said.
"Charities. The word is charities. Tell us again how you got that 'genius visa.' And we're still waiting for you to show us your work records as you promised. Oh, and Donny's tax returns," Twitter user @antifashyst said.
One Twitter user also called President Donald Trump and his wife "fake."
"#FakePresident #FakeFLOTUS," Twitter user @rtmcclure wrote.
Some supporters of the first lady came to her defense after she committed another spelling blunder.
"OMG, they are so imperfect and you are so perfect," Twitter user @Optimus_Maximus replied to one of Melania's bashers.
"Thank you, FLOTUS for all you do throughout the year. As a first lady, you are a shining example of love and grace. Be best!" Twitter user @bmwick wrote.
Meanwhile, the FLOTUS was also criticized last week after she misspelled the word Claus for Clause.
"Claus is their surname, not Clause. A clause is a group of words that includes a subject and a verb. A clause contrasts with a phrase, which does not contain a subject and a verb," Twitter user @SFTD_1 said.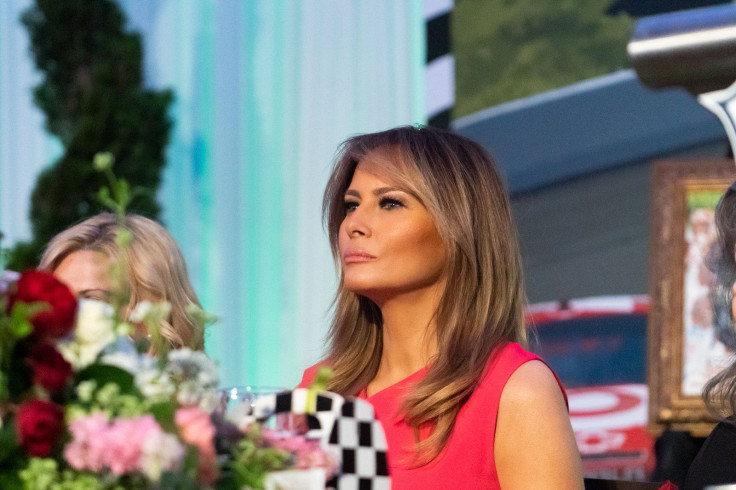 © Copyright IBTimes 2023. All rights reserved.