Melania Trump Net Worth: President Trump's Wife Worth $50M, Here's How She Earned It
KEY POINTS
First lady Melania Trump's net worth is $50 million
She signed a professional modelling contract at age 18
She owns Melania Timepieces & Jewellery
Melania Trump's net worth is estimated at $50 million. Does her position as first lady of the U.S. have anything to do with it?
Melania Trump, born as Melania Knauss, is a former Slovenian model before she married Donald Trump in 2005. She signed a professional modelling contract at the age of 18 in Milan.
She appeared in the movie "Zoolander" and also made guestings in series "The Apprentice." As a model, Melania graced the covers of major magazines such as Vogue, New York Magazine, Harper's Bazaar, In Style, Allure, Self, Vanity Fair, Elle and Glamour.
A woman of fashion, Melania has been regularly spotted wearing signature outfits that cost several thousands of dollars. She wore a Christian Dior wedding gown worth £79,000 and has been pictured in a £40,700 Gucci coat. She has also donned a Monique Lhuillier sequined gown which costs $7,995 and a Dolce & Gabbana jacket which retails for a whopping $52,000.
The 49-year-old first lady runs several businesses such as Melania Timepieces & Jewellery, a venture she runs in collaboration with QVC. She previously noted that she wanted women to be able to wear something they can afford and have some fun in the process. When the items launched, they were sold out in minutes and had price tags of $30 to $200. Trump also used to manage Melania Caviar Complexe C6 Collection, a skincare line which eventually folded due to alleged poor launching of the product.
She and president Donald Trump owns several properties that cost millions. The couple owns a $54 million penthouse in New York, a private island home in St. Martin, a 39,000-square-foot mansion in Bedford, New York and several Palm Beach homes which cost a total of $25 million, Business Insider reports. Their wedding alone is said to have cost £1.9 million ($2.46 million).
The first lady was involved in some controversies before, such as allegedly plagiarizing a speech in 2016 but she weathered the storm and carried on.
Melania Trump is wealthy in her own right due to her successful career as a model and businesswoman. Moreover, the President revealed that he and his wife agreed to a prenuptial agreement prior to their wedding. So, if her net worth is worth tens of millions, it was the product of a successful career and her hardwork.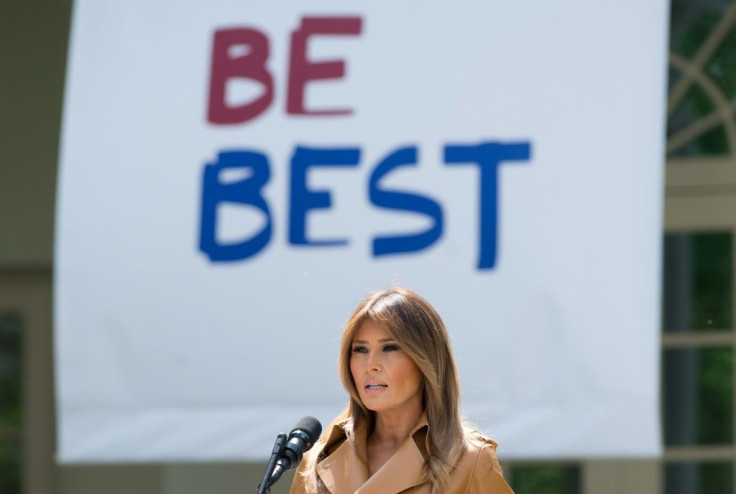 © Copyright IBTimes 2023. All rights reserved.