Melania Trump Slammed For Joining POTUS' Meeting: 'Are You An Expert?'
KEY POINTS
Melania Trump joined the briefing for 2020 hurricane season
Some Twitter users questioned Melania's attendance at the POTUS' meeting
Several online users thanked the FLOTUS for involving herself in the various meetings and briefings for the country
Melania Trump was criticized by Twitter users again for joining her husband President Donald Trump's meeting.
On Thursday (May 28), the First Lady shared photos from a briefing that she attended with the POTUS and Vice President Mike Pence. The meeting was about the state's preparation for the hurricane season.
"Very informative briefing with @POTUS, @VP, @DHSgov, @fema, & @NOAA on the forecast, overview, & risks for the 2020 hurricane season, including considerations for response & recovery during #COVID19. Make sure you & your family are prepared for the season," Melania wrote.
However, many were wondering why she was there. Several questioned the FLOTUS' presence because for them, she was not needed in the briefing.
"Are you now an advisor to POTUS? Why are you in these briefings?What are your qualifications to be a part of this discussion?" Lisa Witlen wrote.
"What purpose does it serve for you to be in this meeting? Are you an expert on disaster preparedness? Was Jared busy?" another asked.
"Why on earth are you there?" @KajEriksen commented.
Meanwhile, others jokingly asked if Melania was in charge of the paper towels. Another sarcastically called Melania a "wind expert" after marrying a "big orange bag of hot air."
Another also called out Melania for not wearing a mask. Just recently, many slammed the First Lady for not wearing a mask despite urging the public to wear one. Melania has been spotted multiple times, making speeches and attending events without a mask and many were not happy about it.
"Where are your face masks? Seems I heard you stating these should be worn at all times in public," JoJo wrote before adding, "What is it with trump women that every notice requires a photo with them as the central point?"
Despite the criticisms, several still supported the FLOTUS. Many thanked her for keeping them updated with the POTUS' briefings.
"Thanks First Lady!" @MatthewJshow commented.
"Thank you @FLOTUS Florida has to be ready for hurricanes on top of everything else, way to go!!!" @Citizen4Trump20 added.
"Thank you FLOTUS for taking the time to be involved!" @Alice68424227 wrote.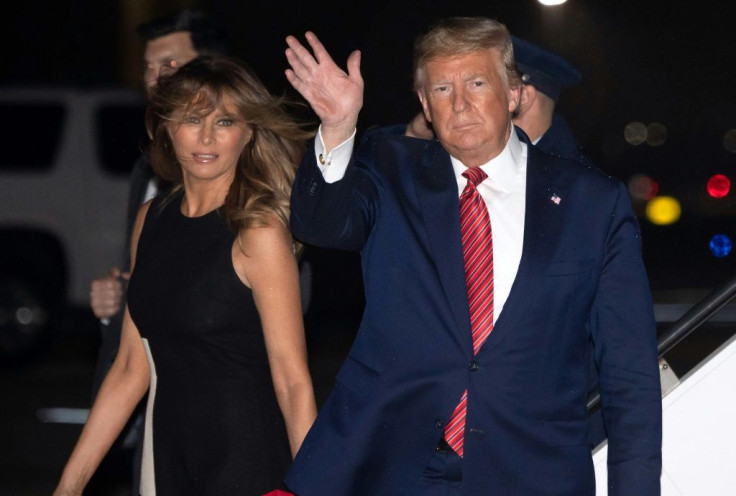 © Copyright IBTimes 2023. All rights reserved.