Melania Trump Spends Mother's Day With Barron, Donald; Ivanka Goes Surfing With Kids
KEY POINTS
Melania Trump spent Mother's Day by having lunch with Barron and Donald at Mar-a-Lago
The former president left later that day and flew to New Jersey sans Melania and Barron
Ivanka Trump enjoyed surfing and watching movies with her children on Sunday
Melania Trump and Ivanka Trump spent Mother's Day just like others moms in the world — with their family.
The former first lady has maintained a low profile after leaving the White House. In fact, Melania is rarely seen in public after she and her family moved to Florida.
On Sunday, Melania spent the occasion with her son, Barron, and husband, Donald Trump. The family enjoyed lunch together at their private resort, Mar-a-Lago. However, the ex-POTUS reportedly left the club on the same day to temporarily move to Bedminster, New Jersey over the summer.
"He always comes to the Mother's Day lunch then leaves, now that the winter season is officially over," a source told People. "He is very routine [and] rarely deviates on anything in this area."
Melania and Barron were not photographed with Trump when he boarded the plane. The mother and son did not join Trump's trip but are believed to be traveling back and forth to New Jersey, according to a source.
"Melania and her family will spend time with Donald but also continue working with Barron's school and keeping him up to date on his extracurricular activities," the insider said. "She has their relationship down to a science. She does what she wants and also continues as Mrs. Trump, so it's unlikely to expect much out of the order at this point."
A source said earlier that Melania is "happy and relaxed." She visits the Mar-a-Lago spa regularly but doesn't mingle with people and rarely interacts with her husband.
Meanwhile, Ivanka enjoyed the sand and the beach on Mother's Day with her children. According to an insider, Trump's daughter went surfing and enjoyed watching movies with her children on that day. She is reportedly still orienting her family to their new lives after the White House.
Ivanka and her husband, Jared Kushner, have been living in the Miami area. The couple purchased a $30 million waterfront lot on Miami's high-security Indian Creek island, which is also known as "Billionaire's Bunker."
"She's been spending a lot of quality time with her kids and her family, as well as settling into their new home and all that comes with it," a source told People of Ivanka. "She's been really enjoying her time."
A different insider familiar with Ivanka's life post-White House told CNN that she continues to be a "hands-on mom" and wants to spend as much time with her family after "a few busy years" when she served as her dad's advisor at the White House.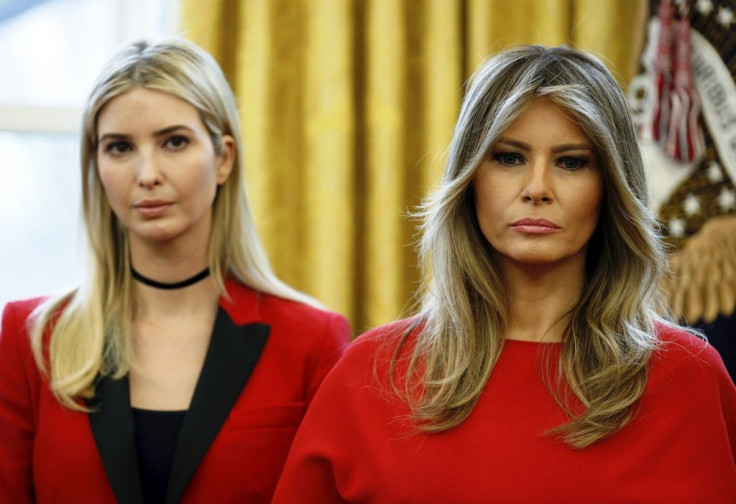 © Copyright IBTimes 2023. All rights reserved.