Jill Biden Urged To 'Restore Jackie Kennedy's Rose Garden' After Melania Trump's Revamp
KEY POINTS
A petition has been launched requesting first lady Jill Biden to restore Jackie Kennedy's Rose Garden
The petition is nearing its goal, having already gained over 40,000 signatures
Melania Trump unveiled her overhaul of the White House Rose Garden in August last year
A new petition is calling for first lady Dr. Jill Biden to reverse the changes her predecessor, Melania Trump, made to the Rose Garden in the White House.
Even before her husband President Joe Biden's inauguration in January, there had already been calls for a redo of Trump's revamp of the Rose Garden, which included the trees being dug up and colorful floral beds being replaced with white and pastel roses. Liz Tapanes, a Memphis, Tennessee, resident, has taken it one step further and started a petition requesting Biden to restore Jackie Kennedy's Rose Garden.
"Jackie's legacy was ripped away from Americans who remembered all that the Kennedy's meant to us. We want Jill Biden and Doug Emhoff to take this on and restore the Rose Garden to Jackie's oriiginal (sic) design," she wrote in the petition.
The Rose Garden was created in 1962 to replicate the beautiful gardens of France following President John F. Kennedy and his wife's state visit to the country and stops in England and Austria. The president noted that "the White House had no garden equal in quality or attractiveness to the gardens that he had seen and in which he had been entertained in Europe," per the petition.
However, Trump "had the cherry trees, a gift from Japan, removed as well as the rest of the foliage and replaced with a boring tribute to herself" in August last year, Tapanes wrote.
The petition, which has a goal of 50,000 signatures, has already received over 41,000 signatures as of writing. Many shared it on Twitter, prompting others to join in and show their support.
"Restore JACKIE KENNEDY's rose garden," one commented.
"I want to sign this petition!" another added.
However, some Twitter users said they don't think Trump's changes to the Rose Garden are a problem, while others suggested Biden should use her time for more important matters, considering that the pandemic is still ongoing.
"I'm sure there are more valuable ways for her to spend her time," one wrote.
Another questioned the significance of revamping the garden. "Sounds real important," one netizen tweeted, before adding, "more Trump hate."
Meanwhile, one of Trump's final projects before the end of her stint as first lady was also a revamp of another area in the White House.
In December last year, she announced the completion of the year-long renovation of the White House tennis court area. The changes included a new tennis pavilion on the grounds as well as a refurbishment of the court and the "grandchildren's garden," People reported.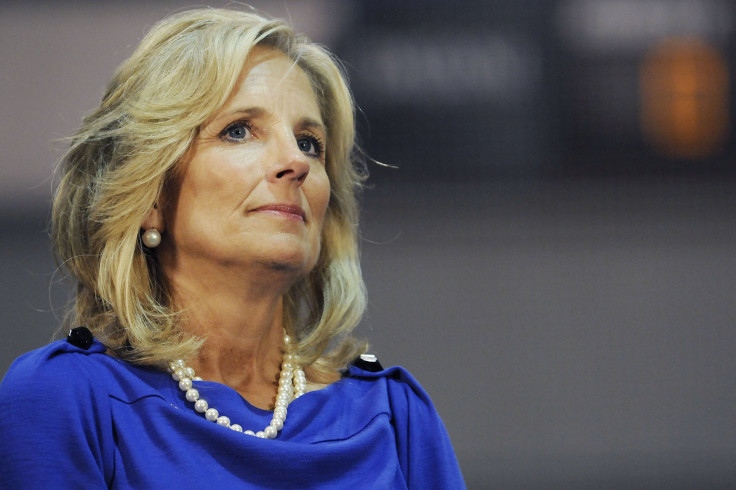 © Copyright IBTimes 2023. All rights reserved.