Melania Trump 'Unbelievably Influential' In The White House; FLOTUS Called 'Stubborn'
KEY POINTS
Melania Trump is a force to be reckoned with in the White House
President Donald Trump agrees with Melania's suggestions
The FLOTUS allegedly renegotiated her prenup with the POTUS
Melania Trump is "unbelievably influential" in the White House.
A new book about the First Lady entitled "The Art of Her Deal: The Untold Story of Melania Trump" will be out on June 16. The new publication includes big revelations about Melania, including her influence in the White House.
Many thought that the FLOTUS doesn't have a voice in the palace. In fact, there was a time when the hashtag #FreeMelania trended on social media. However, contrary to what many believed, Melania is actually a force to be reckoned with in the White House.
"Melania is very behind-the-scenes but unbelievably influential," Sean Spicer, the president's first White House press secretary, told author Mary Jordan (via The Hill).
"She is not one to go in and say, 'Hire this person, fire this person.' But she lets the president know what she thinks, and he takes her views very seriously."
Spicer added that Trump tends to agree with his wife.
Meanwhile, Trump has been linked to various women including adult film star Stormy Daniels and former Playboy model Karen McDougal. The president has denied both affairs and Melania just shrugged off the alleged extra-marital rumors.
However, she didn't move immediately to the White House after President Trump's inauguration. She was reportedly forced to move to Washington to calm her husband who the people thought "would not have been tweeting as often and acting as impulsively" if she were there.
Melania is someone that is not easy to manipulate or persuade, according to sources. In fact, Trump's friend, Thomas Barrack, reportedly called her "stubborn."
"That woman! She will be the end of him," Barrack said.
"She is stubborn. She should be with her husband. He is the president of the United States."
In related news, the book also claims that Melania intentionally delayed her move to the White House to negotiate her prenup with Trump. Initially, their prenup arrangement was not very generous for the former model and her son. Melania wanted to ensure her Barron's future.
"She wanted proof in writing that when it came to financial opportunities and inheritance, Barron would be treated as more of an equal to Trump's oldest three children," Jordan wrote.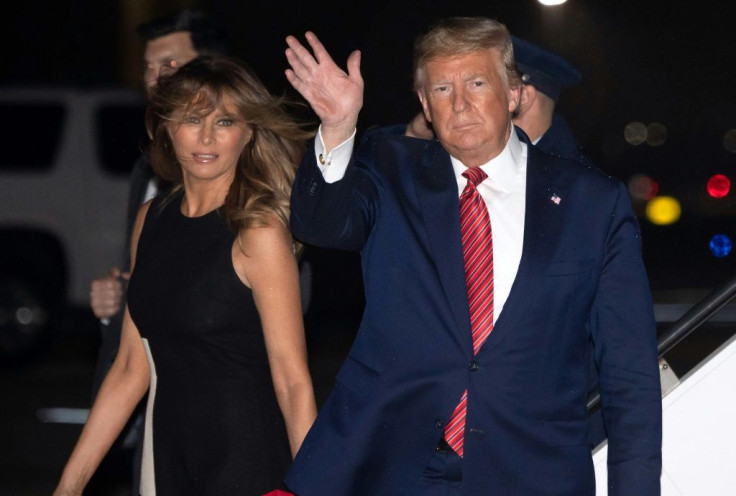 © Copyright IBTimes 2023. All rights reserved.