Melissa Rivers Opens Up About Joan Rivers' Final Days In Dr. Oz Interview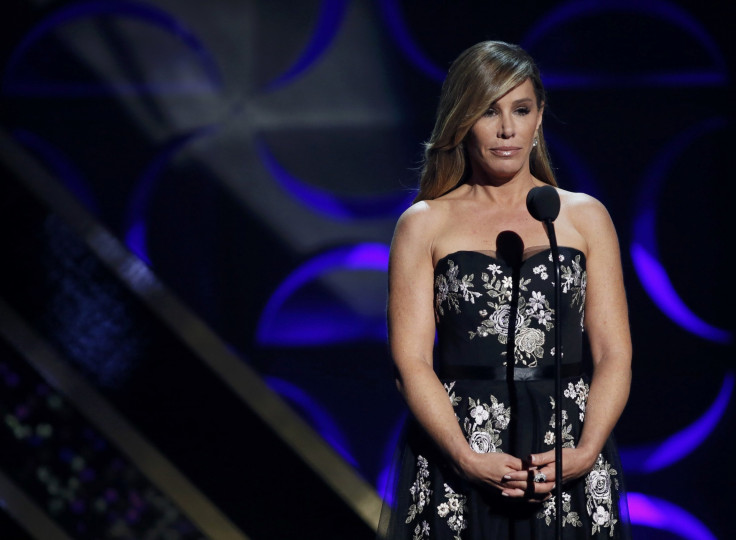 Melissa Rivers is finally ready to discuss her mother's final days on earth. The 47-year-old television star recently sat down with Dr. Oz, host of "The Dr. Oz Show," where she revealed to fans that her mother, Joan Rivers, was just as fabulous in death as in life.
Melissa told Dr. Oz that once she knew her 81-year-old mother wasn't going to pull through, she and her friends gathered everything necessary to ensure "she looked her best." She told the doctor she dressed her mother in her favorite comfortable clothes and made sure her hair and makeup were done at all times adding that, "she looked amazing."
"Like, her skin looked amazing," she said. "And her best friend kept saying, 'God, her skin looks so good. Joan, your skin is so good. Wake up, you have to see this.' I don't mean to laugh, but you have to. I just made sure she looked her best before everybody came to say goodbye."
After nearly a week in a medically induced coma, Melissa made the executive decision to take her mother off life support. Prior to doing so, however, she invited a select few people in Joan's inner circle to say their goodbyes. She did not reveal who was privy to that invite, but said although her mother would likely find it "ridiculous," she wanted to let her mother know how much love there was for her in this world.
"I realized her friends needed it, and I wanted her to know how beloved she was, because she never really felt that way. So I took a whole day and evening and we let certain people know that it was time to go," she shared.
Comedic legend Joan Rivers was hospitalized in August 2014 after a routine throat scoping left her in a medically induced coma. She died a week later on Sept. 4. Her daughter has since written a novel, titled "Book of Joan: Tales of Mirth, Mischief, and Manipulations," which details what it was like growing up with her hilarious mother.
Melissa's interview airs Wednesday on Fox. Check local listings for air times.
© Copyright IBTimes 2023. All rights reserved.