Memorial Day NYC Events 2017: 6 Fun Things To Do In New York City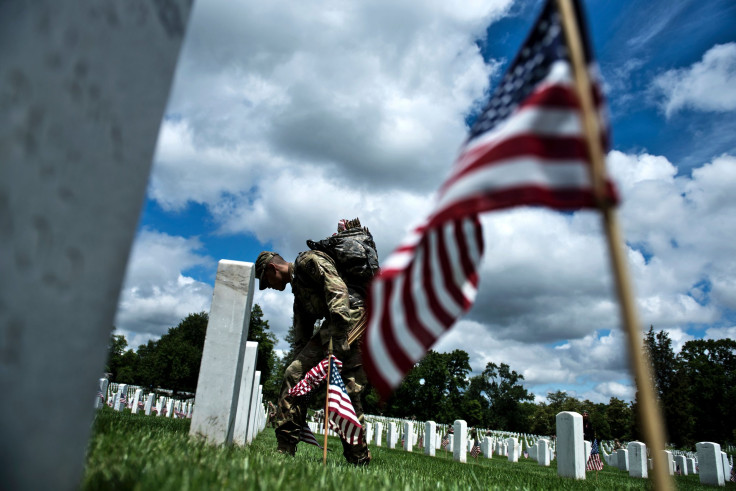 Memorial Day is marked this year on May 29 to remember heroic work of all the soldiers who sacrificed their lives for the nation. On this day, people across the nation pay tribute to service members with wreath layings, parades, speeches and candlelight vigils.
Here is a list of 10 things you could possibly do in New York City on this day.
1. Attend parades: The most iconic Memorial Day parade takes place in New York City. This year its the 150th time in Bay Ridge and marches will start at 78th Street and Third Avenue, traveling up Fourth Avenue and ending at John Paul Jones Park. The start time is 11 a.m. EDT. Local service organizations march in the parade, which is followed by a 21-gun salute by the U.S. Army at Fort Hamilton. Local police and fireman are also expected to march, and area high school bands will perform. To get to the parade you can take the R train to 77th St. Bay Ridge Ave or 86th St.
2. Patriot's Parade and free lunch: A "Patriot's Parade" is planned for 11 a.m. Monday in Lewiston starting on Center Street and ending at Academy Park. At noon, a Remembrance Ceremony will be held at Academy Park featuring the Air Force Color Guard choreographed flag folding, and performance by a local choir group. A free lunch will be served under a tent at Academy Park, catered by Brickyard Pub and BBQ in Lewsiton.
3. Visit a park: To enjoy the breeze before the arrival of summer you can enjoy quality time in some of the famous parks in New York, like Brooklyn Bridge Park, Central Park, Flushing Meadows - Corona Park and many others.
4. Free Hotdog: Get a free bite of a hotdog by Feltman, invented by German immigrant Charles Feltman in Coney Island back in 1867, nearly 50 years before its Surf Avenue rival. Feltman will reopen at its original location of Surf and West 10th Street in the beachy Brooklyn neighborhood. The spot will be offering free all-beef frankfurters to the first 150 guests, beginning at noon.
5. Visit underrated memorials: The Irish Hunger Memorial in Battery Park, and Staten Island's serene Sept. 11 memorial.
6. Attend Vision Festival: Honoring improviser and multi-instrumentalist Cooper-Moore, who will play Monday, at Judson Memorial Church.
While you plan to travel around the city on Memorial Day, it is essential to know the road closures.
Two Memorial Day events, the Forest Avenue Memorial Day Parade and the Staten Island Advance Memorial Day Run, will cause some street closures on Staten Island Monday. The 37th annual Staten Island Advance Memorial Day Run will begin at 9:30 a.m. EDT and runners will take the road between South and Midland beaches, along Capodanno Boulevard and the FDR Boardwalk.
Father Capodanno Boulevard, between Sand Lane and Greeley Avenue, will be closed Monday from approximately 8:30 to 11:30 a.m. EDT.
The 99th annual Forest Avenue Memorial Day Parade kicks off at 11:30 a.m. EDT, from the intersection of Hart Boulevard and Forest Avenue.
Starting noon to 4 p.m. EDT the following roads will be closed.
Hart Boulevard between Castleton Avenue and Forest Avenue.
Elwood Place between Walbrooke Avenue and Randall Avenue.
Delafield Avenue between Walbrooke Avenue and Randall Avenue.
Gregg Place between Walbrooke Avenue and Randall Avenue.
© Copyright IBTimes 2023. All rights reserved.