National Park Week 2012: Free Entrance April 21-29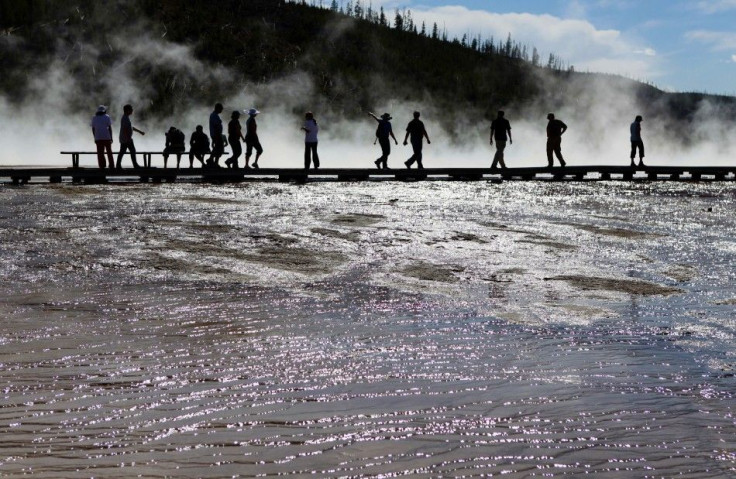 Are you looking for an affordable spring getaway? How about this: From April 21-29, all 397 National Parks in the U.S. will be free for National Park Week 2012. That means millions of stars lighting up the dark night sky, wild animals frolicking on the open range, and history unfolding before your eyes.
While many of America's National Park units are free year-round, Yosemite, Grand Canyon, Yellowstone and 144 others are not.
The National Park Service will waive entrance fees for every park from the mighty Denali to the tiny Hot Springs National Park in Arkansas beginning Saturday, April 21 in honor of the annual nine-day celebration. The fee waiver includes: entrance fees, commercial tour fees, and transportation entrance fees. Other fees such as reservation, camping, tours, concession and fees collected by third parties are not included unless stated otherwise.
During National Park Week, stroll a woodland path or around the grounds of a presidential home. Kayak through a mangrove forest or on an urban waterway. All 397 national parks are great places to get some exercise while taking in spectacular scenery or learning something new, said National Park Service Director Jonathan B. Jarvis. Whether you go to a natural, historical, or recreational site, or an urban, suburban, or rural park, every national park provides a place to exercise both the body and the mind. There really is something for everyone in every national park.
National Park Week offers a chance to hike, learn, share, and give back at parks across the nation and is a time when Americans celebrate the 84 million acres of spectacular scenery, historic landmarks, and cultural treasures they've inherited.
Every state in the nation (except Delaware) has a national park, and you can find the closest one to you by using the National Park Service's handy Find a Park page. Not only is every park free next week, several parks will offer special events while others will provide additional discounts and promotions.
Chimani, LLC will offer its popular series of national park apps for free beginning Wednesday, April 18. The apps for parks including Acadia, Grand Canyon, Great Smokey Mountains, Yellowstone, and Yosemite, which normally cost $4.99-$9.99, show updated park information, ranger-led event schedules, auto touring points of interest, hiking guides, restroom locations, and detailed maps.
National Park Week kicks off on April 21 with Volunteer Day. Next up is Earth Day, an international day of environmental learning and service on April 22. Other special days include Junior Ranger Day on April 28, where young visitors are invited to explore, learn, and protect.
This year's theme is Picture Yourself in a Park and the National Park Service encourages people to share their experiences at www.nationalparkweek.org.
If you're unable to make it to a park April 21-29, there are a five other fee-free days in 2012. The parks open their gates on June 9 for Get Outdoors Day, Sept. 29 for National Public Lands Day, and Nov. 10-12 for Veterans Day Weekend.
NEED SOME INSPIRATION? LEARN MORE:
America's Best National Parks You've Never Heard Of
Stunning New Photos of Yellowstone National Park
Shenandoah National Park Turns 75: Rare Photos from the Early Years
Plan a Trip to Glacier National Park, Montana
© Copyright IBTimes 2023. All rights reserved.