Memorial Day Weekend Getaways From NYC 2015: 7 Ideas For Escaping The City For The Holiday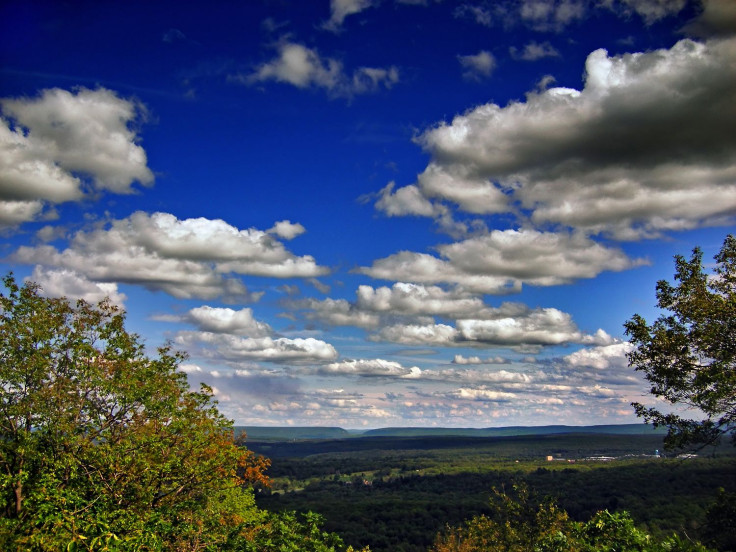 For many New Yorkers, Memorial Day weekend 2015 is a rare chance to escape the grind of everyday life. With winter finally behind us and summer just around the corner, it's time to kick the 2015 vacation season into high gear.
Are pretty beaches your taste? How about mountain views? You don't have to go very far to get away from it all. Many popular New York weekend getaway spots are just a short, few hours' drive from downtown Manhattan. As Memorial Day weekend draws near, consider these seven getaway destinations for New Yorkers.
1. Family-friendly activity in Ocean City, New Jersey (2.5-hour drive from Manhattan). Beaches, boating, biking and boardwalks – that's what you'll get in this Atlantic Ocean beach town nestled along a stretch of sand dunes. Spend a day on the beach, stroll the boardwalk for souvenirs, and then take a Ferris wheel ride at Gillian's Wonderland Pier. Check out these hotel listings for more.
2. A wine and taste tour of North Fork, Long Island (a 1 and 3/4-hour drive or 2 hours and 45 minutes by train from Manhattan). Farms, wineries and breweries dot the landscape in North Folk, located at the very end of the line on the Long Island Rail Road. The New York Times described it as "more culturally akin to the fishing villages of New England or the Pacific Northwest than to the haughty cosmopolitanism of the Hamptons or the sophisticated art and food scenes of the Hudson Valley." Here's a list of places to stay.
3. Mountain vistas in the Catskills (a 2-hour drive from Manhattan). A trip to the Catskills is all about enjoying the best that nature has to offer. Breathtaking views, cool rivers and wildlife are the mainstays of this mountain getaway. Check out Graham & Co. in Phoenicia, New York, for a comfortable and affordable option for your Catskills weekend adventure.
4. Find stretches of white sand on Long Beach Island, New Jersey (a 3 1/4-hour drive from Manhattan). If quiet relaxation by the ocean is what you're looking for, Long Beach Island is the way to go. Check out where to stay here.
5. Truly get away from it all on Fire Island, New York (2 hour drive from Manhattan.) Cars aren't allowed on many parts of this stretch of sand facing the Atlantic Ocean. This gay-friendly destination has everything you'd want in a summer beach getaway – beautiful beaches, nightlife, and charm. Find a place to stay here.
6. Old town charm in Nyack Village, New York (40-minute drive or 1 hour, 40 minute train ride from Manhattan). Spending time along the Hudson is the perfect way to experience New York in a different light. Nyack has all the amenities of the Big Apple – shops, restaurants, theater and galleries – but with none of the hustle and bustle of the city. More information on lodging here.
7. Outdoor fun in the Poconos (2-hour drive from Manhattan). Pennsylvania's beauty rises to new heights in the Pocono Mountains, where visitors can find tons of outdoor activity to satiate their adventurous sides. Float down a river or relax by a lake – the only agenda you have to stick to is your own. Information on accommodations here.
© Copyright IBTimes 2023. All rights reserved.