Merced Family Murders: Kidnapping Suspect Was Released From Jail In 2015
The search for four members of a California-based Sikh family, including an 8-month-old child, ended badly after their bodies were recovered from Merced County on Wednesday afternoon.
They were kidnapped at gunpoint and forced into a truck by a man Monday. Jesus Manuel Sagaldo was named a person of interest and was taken into custody for questioning Tuesday, as reported by CNN.
He was nabbed after using one of the victim's cards at an ATM located in Merced County's Atwater City, the Merced County Sheriff's Office said.
Sagaldo was earlier convicted for first-degree robbery with a firearm in 2005, which involved false imprisonment, and was released on parole in 2015. He was also convicted for possession of a controlled substance, according to the California Department of Corrections and Rehabilitation, reported NBC Bay Area.
At the Wednesday morning press conference, the Merced County Sheriff's Office said Sagaldo was admitted to the hospital in critical condition. He had attempted to end his life before being taken into police custody.
Sagaldo was unconscious at the time of the press briefing, and investigators hadn't been able to question him regarding the case. The details of his injuries weren't made available by the police.
County Sheriff Vernon H. Warnke, at the news conference, said money appeared to be the motive behind the kidnapping. "To me, almost all crimes are committed based upon the financial aspect, until we find something different."
"Everything is on the table, but that's the only thing we can figure out because of this guy's history. If that was his motivation back then, I'm figuring it's probably the same now," Warnke said.
Without going into details about the ATM transaction, Warnke added, "it wasn't a lot, but it was enough using the family's financial information. The transaction itself leads me to believe there's a money issue," KTVU reported.
A surveillance photo showed Salgado making the transaction at the ATM after which he was upgraded to a suspect in the case.
The four deceased were identified as, 8-month-old baby girl Aroohi Dheri, her mother Jasleen Kaur, 27, and Jasdeep Singh, 36, along with his brother, Amandeep, 39. They were kidnapped Monday from the family's trucking business.
Investigators haven't been able to establish a link to show if the slain family and Sagaldo knew each other before the kidnapping.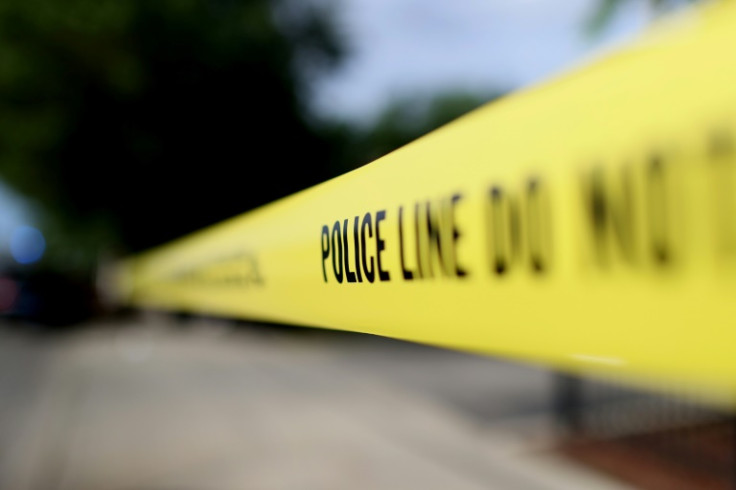 © Copyright IBTimes 2022. All rights reserved.
FOLLOW MORE IBT NEWS ON THE BELOW CHANNELS