University Of Arizona Professor Shot, Killed On Campus By Former Student; Suspect Arrested
KEY POINTS
The shooting happened inside the Harshbarger Building
The professor of hydrology was pronounced dead at a hospital
The exact motive for the shooting was not known
A former student fatally shot a professor inside the University of Arizona campus in Tucson on Wednesday.
Police captured the gunman, 46-year-old Murad Dervish, at a traffic stop about 120 miles away.
The shooting took place Wednesday afternoon inside the Harshbarger Building, which houses the Department of Hydrology and Atmospheric Sciences, Tucson.com reported.
The University of Arizona Police received a 911 call from someone within the building about an ex-student who shouldn't be inside and had to be escorted out.
"Someone recognized the student and knew that he was not allowed inside the building," UA Police Chief Paula Balafas said during a news conference.
Officers received another report within minutes about a shooting in the Harshbarger Building.
Dervish, who was reportedly armed with a handgun, fled the scene after shooting the Department of Hydrology professor, according to AP News. The professor was taken to a hospital but was pronounced dead.
The slain faculty member's identity was not revealed.
"We feel so incredibly bad for the professor's family, friends and colleagues. Our hearts really just go out to them," Balafas said. "It's just one of those things that sometimes you can't even predict. I'm afraid I'm a bit at a loss for words because it's just such a tragic situation."
An unidentified faculty member said he was inside the Harshbarger Building when the incident took place. He told Tucson.com that he heard multiple gunshots.
All in-person classes on the Tuscon campus were canceled Wednesday as police began a search for the suspect. The classes will resume Thursday.
The gunman was initially described by the police as "a white male, 5 feet 8 inches tall, about 35 years old, with short brown hair, and wearing a blue baseball cap and a dark backpack."
Arizona state troopers managed to arrest Dervish about 120 miles northwest of the campus.
"At approximately 5:10 pm Arizona Department of Public Safety conducted a traffic stop on a vehicle outside of Gila Bend. The driver of the vehicle was identified as the suspect Marad Deruish," UA police said in an update.
"Law enforcement authorities have apprehended a suspect in the shooting that occurred today on the University of Arizona main campus," the University of Arizona said in a statement.
Details about Dervish and the victim's relationship were not revealed.
"I don't know what the suspect's issue was in this case, but if you see something, don't just say something but do something. If you know someone struggling with mental health issues or anger issues, please reach out," Balafas added.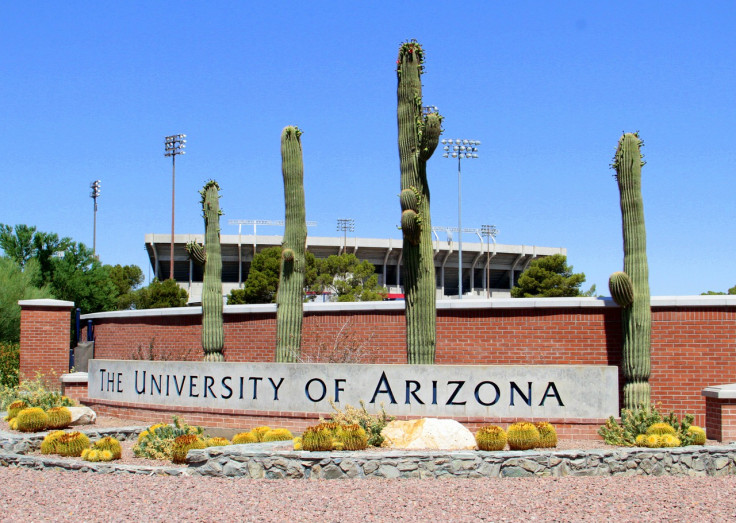 © Copyright IBTimes 2023. All rights reserved.