Meredith Marks Clarifies 'Sexual Favors' Comment About Lisa Barlow's Tequila In 'RHOSLC' Trailer
One of the hot topics of "Real Housewives of Salt Lake City" has been Meredith Marks being at odds with fellow cast member Lisa Barlow. Among the issues has been unspecified speculation Meredith shared in the Season 3 trailer about Lisa that led Meredith to clarify comments involving the Vida Tequila founder.
In the "RHOSLC" Season 3 trailer, Meredith told co-star, Whitney Rose, she heard rumors about Lisa. "I just heard that she was doing favors to help get places to pick up Vida Tequila," Meredith said.
Later on in the clip, Whitney accused Meredith of telling her that Lisa did "sexual favors" when they initially spoke about the rumor.
"If you notice, I did not say 'sexual favors,' I said favors," Meredith said in an interview released Monday on E! News. "There's a very big difference there. But I have no idea."
Meredith then suggested Lisa's marriage to John Barlow would be tested amid the affair rumor.
"If they're true, I'm sure it will cause a lot of friction and tension, and if they're not true, I sincerely hope that they have the strength to deal with it," Meredith said.
"I mean, there are rumors about everybody. If you have a solid marriage, saying that there are rumors about affairs shouldn't impact it."
Meredith and Lisa's friendship has been on the rocks since "RHOSLC" Season 2 due to Lisa's hot mic rant insulting Meredith and her family.
Although Lisa later apologized for her behavior during the reunion, Meredith still wants to know why Lisa would make such comments about someone she considered a best friend.
"What I'm trying to get at, is there a deeper problem, is there something I can look to understand why she behaved the way she behaved," Meredith explained.
"Because I know I didn't do anything to incite that level of hatred and venom and lies. It was just a total childish tantrum that she had, and I didn't deserve that at any level. In fact, nobody does. But regardless, I was trying to understand where were you coming from, what causes it? How can I understand how and why this happened so that I can help you figure out how it won't happen again, and then we can try to move forward with caution but move forward."
Meredith's comments come after she told Page Six why she could never fully trust Lisa even when their friendship was on good terms.
"There were red flags. There were reasons I was concerned about confiding in her," Meredith said. "Some of which I think you see, and some of which you don't."
Meredith went on to reveal that "hearing the way [Barlow] spoke about others" made her uneasy.
Lisa and Meredith's strained friendship is expected to be a key storyline in the upcoming season.
"The Real Housewives of Salt Lake City" Season 3 premieres Wednesday at 9 p.m. ET on Bravo.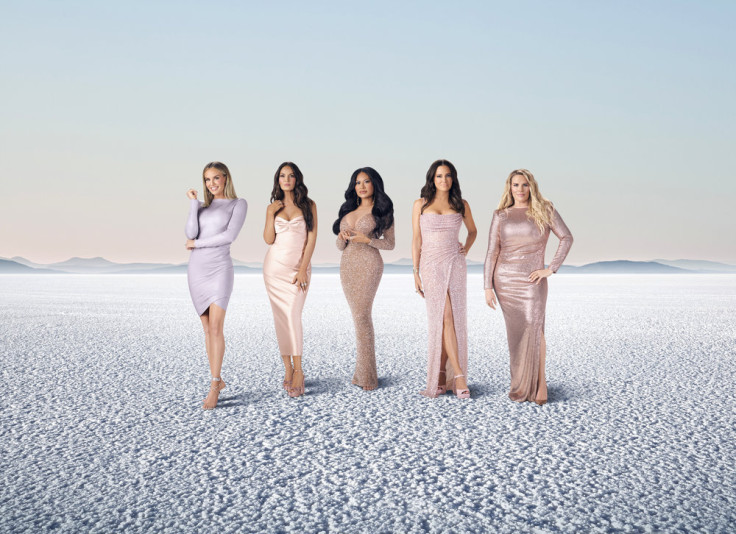 © Copyright IBTimes 2022. All rights reserved.
FOLLOW MORE IBT NEWS ON THE BELOW CHANNELS