Meryl Streep Net Worth: A-lister Only 5th On Highest Paid Actresses 2020 List
KEY POINTS
Meryl Streep earned $35,000 in her first movie
She reportedly commands as high as $20 million per movie today
Streep was 5th highest paid actress in 2020
Meryl Streep has a net worth of $160 million. She is named one of the highest paid actresses in 2020 with her $24 million salary. Here's why she still remains relevant despite being in the industry for so long.
Streep is never afraid to reinvent herself. This is evident in the diverse roles she portrayed in her career. For her, no role is too small. She won an Oscar portraying a conflicted mother in "Kramer vs. Kramer" in 1979. Streep has also played the leading lady in a number of romantic movies starring Clint Eastwood, Jack Nicholson, and Robert De Niro, a report from Vogue said.
Streep also grabbed a lot of attention when she played Miranda Priestly in "The Devil Wears Prada," Margaret Thatcher in "Iron Lady" and the witch in "Into the Woods." This just shows the depth of her acting prowess shifting from one character to another in the broad spectrum of iconic performances.
In 2020, she earned $24 million from films such as "The Prom" and "Little Women." She earned a cut from the sale of "Let Them All Talk" to HBO, per Forbes. This practice is common in Hollywood where talents may sometimes take less paychecks but accept a percentage of the film's gross.
With a long list of credentials under her name, Streep's movies rarely flop at the box office. Her 2020 salary ranked her 5th on the list of highest paid actresses in that year. Other actresses who made the list include Sofia Vergara, Gal Gadot, Emily Blunt and Angelina Jolie, among others.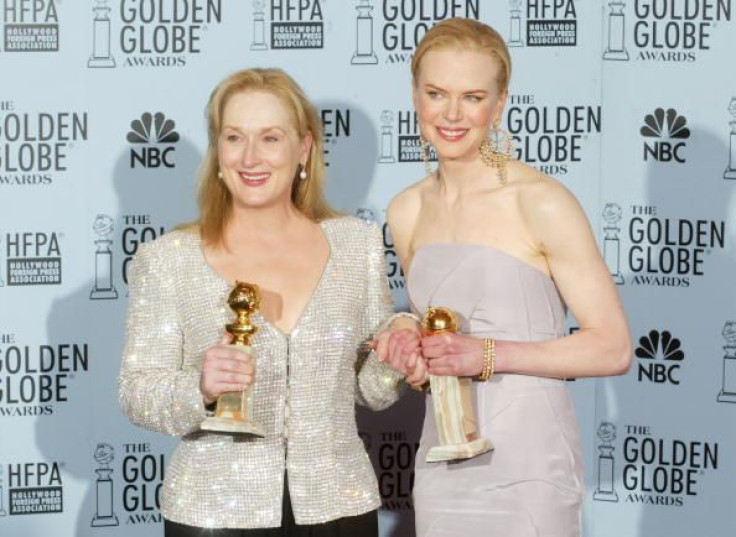 The Summit, New Jersey native reportedly commands as high as $20 million per film, Celebrity Net Worth revealed. She can command such a high salary because she has the credentials to back it up: Streep won around 150 different awards from major organizations including the 2004 AFI Life Achievement Award, the Presidential Medal of Freedom and the Cecil B. Demille Award.
On the personal side, the 71-year-old actress is married to Don Gummer. They have four children together. The Gummer family used to own a New York City townhouse worth $2.1 million, but the couple sold it for at least $9 million. The two also acquired a 4-bedroom property in 2006 in New York City, but they also sold it for at least $15 million in 2020. Streep and Gummer own several houses, one in Pasadena, California and one in Salisbury, Connecticut.
Merryl Streep's first salary for a film was actually only $35,000 in 1978 for "The Deer Hunter." That rate would be equal to $140,000 today when adjusted to the current inflation rate. Her most successful film at the box office was "Mamma Mia!" which grossed more than half a billion dollars worldwide.
© Copyright IBTimes 2022. All rights reserved.
FOLLOW MORE IBT NEWS ON THE BELOW CHANNELS