'Metal Gear Solid V: The Phantom Pain' Mother Base Coins Introduce Microtransactions; GeForce Ready For PC Players' Download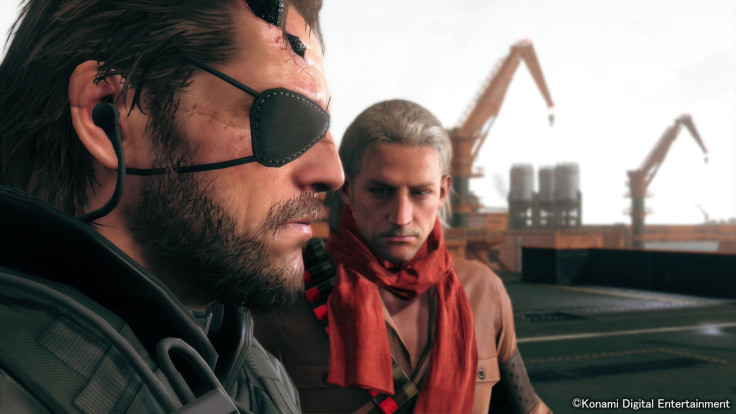 "Metal Gear V: The Phantom Pain" players can take the game to its online mode to dish it out with other players. However, a way to enhance the experience is by means of the in-game microtransaction currency.
Players will need to have what are dubbed as the Mother Base Coins to expand the facilities in the base, GameSpot reported. The prices of the Mother Base Coins may be a little steep for some players. For instance, 6,000 Mother Base coins, one of the biggest bundles, costs $79.95. A hundred of these in-game currency costs $1.65.
What some players may find hard to digest with the newly revealed prices of the currency for "Metal Gear Solid V: The Phantom Pain" is that the developer has not yet revealed all of the uses for the Mother Base coins. The source did mention that the currency can be used to fast-forward the gameplay when a player goes higher in the level tier when using the base.
Since Mother Base coins will also be used for upgrading the facilities, it would also be great for players to know just how much a specific number of coins will take them. Once these details are revealed, players will get more grounding and information on where their Mother Base coin budgets stand.
Fortunately, Konami has previously confirmed that players can also earn the in-game currency as they play the online mode. Similar to how microtransactions-driven games go, these Mother Base coins can be earned via completed missions.
Meanwhile, with the "Metal Gear Solid V: The Phantom Pain" already launched for PC, PS4, Xbox One, PS3 and Xbox 360, GeForce has recently unveiled new drivers, specifically the GeForce Game Ready 355.82 WHQL "Metal Gear Solid V: The Phantom Pain" drivers, which are now available for download. NVIDIA recommends this for PC players who will be downloading and playing the latest "MGSV" title starting today.
According to the official GeForce website, the new drivers are optimized for Game Ready. It will feature the NVIDIA Control Panel Ambient Occlusion profile and the SLI profile for the game. Downloading the new GeForce driver will improve resolution and image quality, thanks to the NVIDIA Control Panel HBAO+.
The new driver also features possible performance boost, thanks to the SLI profile. This will reportedly help performance for 4K or 5K resolution gameplay even with settings enabled or maxed out. GeForce GTX gamers have the advantage of accessing other NVIDIA features to complement the quality improvement. NVIDIA has provided a video featuring the performance of "Metal Gear Solid V: The Phantom Pain" in 4K resolution, as seen below.
"Metal Gear Solid V: The Phantom Pain" 4K resolution (Credit: YouTube/NVIDIA)
© Copyright IBTimes 2023. All rights reserved.
FOLLOW MORE IBT NEWS ON THE BELOW CHANNELS