Michael Jackson Birthday Anniversary: Quotes, Facts, Pictures, Songs From The King Of Pop
Michael Jackson would have turned 57 this Saturday. In memory of the King of Pop's birthday Aug. 29, here are nine of the star's top quotes, songs and videos, along with important facts about his life.
1. He died June 25, 2009, at the age of 50.
2. A celebration of Michael Jackson would be incomplete without this classic: The music video for the song Thriller, in which Jackson displays his mesmerizing skill as a dancer.
3. People still miss Jackson, six years after his death. Mani Niall, his personal chef for two years, has said he will cook Jackson's favorite foods Saturday in celebration of the star's birthday. Those include pizza with shiitake mushrooms, Japanese eggplant and roasted peppers and "ookies," or pecan shortbread cookies. California-based fans can stop by Niall's Sweet Bar Bakery in Oakland, California and sample the menu for a limited amount of time.
4. Jackson's death very nearly temporarily broke the Internet. When reports of his death emerged, so many people searched for news online that Google, TMZ, Perez Hilton, Twitter, Wikipedia, multiple news sources and other sites suffered outages, were overloaded or simply crashed, CNN reported.
5. Jackson lived 40 out of his 50 years in the public eye. He started off performing as a child with the Jackson 5, a pop music group with his four brothers. He had released his first solo album by the age of 14. Here's a video of young Michael Jackson singing the group's hit "I'll Be There," a capella:
6. His talent was unmistakable, his popularity indisputable. But Jackson's life had some turmoil and trouble. In 1988, he bought a 2,600-acre ranch and built an amusement park on it. He began taking out loans in the hundreds of millions of dollars to support the park, which he called Neverland, according to a New York Times obituary. In 2003, Jackson was also charged with child molestation, although he was later acquitted. After his death from cardiac arrest, his body was found to have had anti-depressants and other drugs in it.
7. "If you enter this world knowing you are loved and you leave this world knowing the same, then everything that happens in between can be dealt with," Jackson reportedly said.
8. More Michael Jackson albums were sold after his death than in the last 13 years of his life. After he died in 2009, 13.228 million Jackson were sold, the Wrap reported in 2014. From 1996-2008, he sold 13.152 million. Today, he remains one of the top-selling musical artists of all time.
9. Here's a throwback photo to when Jackson reigned as King: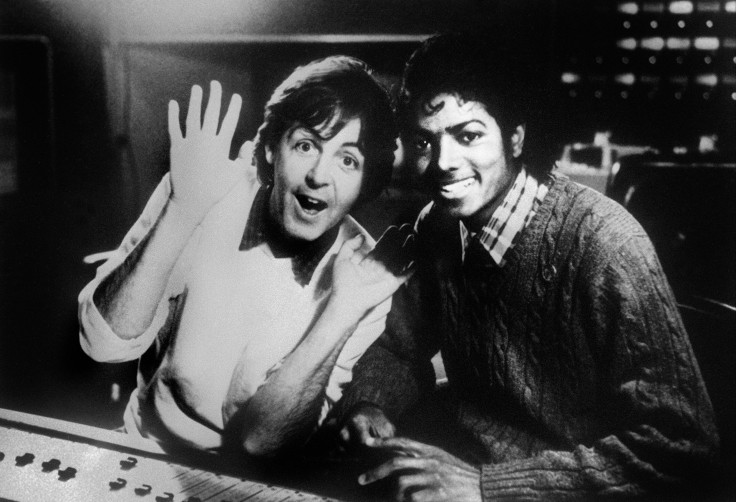 © Copyright IBTimes 2023. All rights reserved.