Michelle Branch Arrested For Allegedly Assaulting Estranged Husband Patrick Carney
Singer and songwriter Michelle Branch was arrested Thursday night for allegedly slapping her estranged husband, Patrick Carney. A spokesperson for the Metropolitan Nashville Police Department confirmed Branch's arrest on probable cause for domestic assault, NBC News reported.
Carney was listed as the victim in an affidavit out of Davidson County obtained by the outlet. The affidavit added that officers were deployed to their Nashville residence on a report of a "possible domestic disturbance."
As the police reached the spot, they talked to Branch, 39, and Carney, 42, separately. The two were experiencing marital issues and were arguing," the affidavit revealed.
"The argument began at another location and continued when they arrived home. The argument escalated and Michelle admitted to slapping Patrick in the facial area one or two times," the affidavit further read.
Carney showed no signs of visible injuries, the report added. Branch spent at least eight hours in jail before she was released on $1,000 bail.
She is now scheduled to appear in court on Nov. 7 for a settlement in the case.
The incident has come to light amid Branch's announcement of her split from Carney after three years of marriage. In a now-deleted tweet posted Thursday morning, the "Everywhere" singer accused Carney of cheating on her.
"Just found out my husband cheated on me ... while I was home with our 6-month-old daughter," the post read, as quoted by Rolling Stones.
Branch and Patrick got married in New Orleans in April, 2019, and share two children, four-year-old son Rhys James and 6-month-old daughter Willie Jacquet. She is also mother to a 17-year-old daughter, Owen Isabelle, from her first marriage with singer-songwriter Teddy Landau.
"To say that I am totally devastated doesn't even come close to describing how I feel for myself and for my family. The rug has been completely pulled from underneath me, and now I must figure out how to move forward," she said in a statement. "With such small children, I ask for privacy and kindness."
Branch rose to fame in the early 2000s with the launch of her debut album "The Spirit Room." She went on to win a Grammy Award for Best Pop Collaboration with Vocals with Carlos Santana for their 2002 hit single "The Game of Love".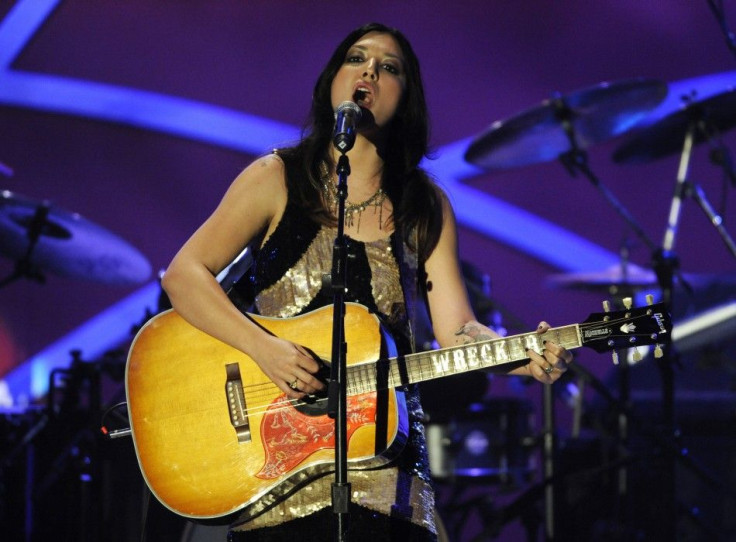 © Copyright IBTimes 2023. All rights reserved.