Michigan Security Guard Killed After Alleged Argument Over Face Mask
KEY POINTS
Calvin Munerlyn was killed after a shooting outside a Family Dollar in Flint, Michigan, on Friday
He was shot after an alleged argument with a customer trying to enter the store without a face mask
Gov. Gretchen Whitmer signed an executive order on April 24 requiring people to wear face masks in enclosed public spaces to fight the spread of coronavirus
Michigan police are investigating reports that an argument Friday over face masks led to a shooting that killed a Family Dollar store security guard.
Calvin Munerlyn, 43, was working security for the store in Flint when he was shot in the head. He was rushed to a nearby hospital, where he was declared dead shortly after arriving.
Michigan State Police Lt. David Kaiser said Sunday officers were looking into reports that Munerlyn was shot after getting into an argument with a female customer, who was trying to enter the store with her daughter and without face masks. The woman allegedly yelled and spat on him. About 20 minutes later, the woman's husband and adult son arrived at the store to confront Munerlyn. The son later pulled out a handgun and shot Munerlyn, according to police.
The woman, 45-year-old Sharmel Teague, has been arrested and is awaiting arraignment. Teague's husband, 44-year-old Larry Edward Teague, and her son, 23-year-old Ramonyea Bishop, are still at large. They are considered armed and dangerous.
The alleged argument relates to the executive order Gov. Gretchen Whitmer signed on April 24. As part of the state's ongoing fight against coronavirus, the order required anyone entering enclosed public spaces to be wearing face masks. The order was issued alongside an extension of the state's shelter-in-place order, both set to expire on May 15.
The family set up a GoFundMe page, asking for $10,000 to help pay for funeral expenses. By Monday, it had raised over $38,000.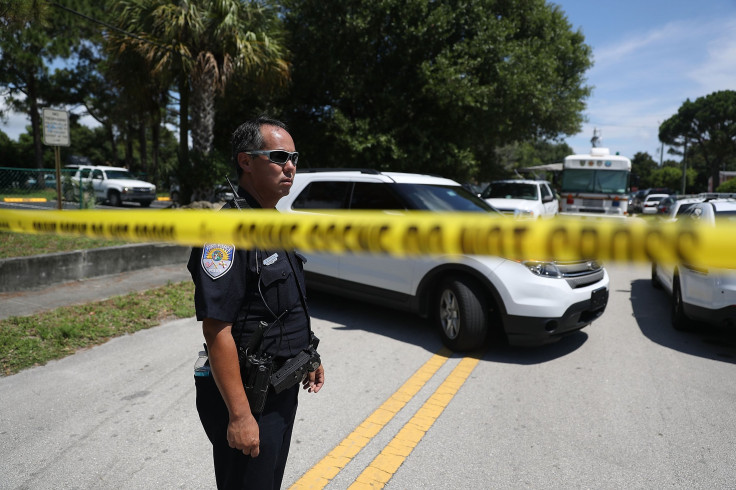 © Copyright IBTimes 2023. All rights reserved.