Microsoft Confident Windows Phone Will Outsell iPhone in China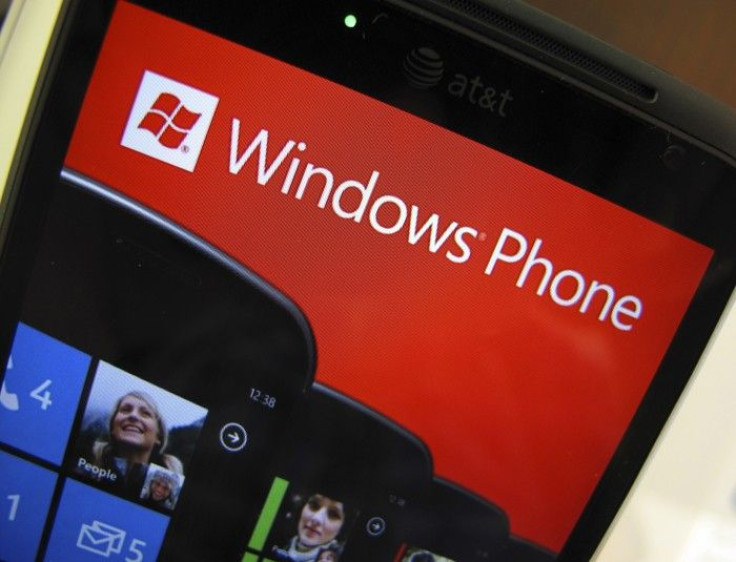 For the first time in history, China has surpassed the U.S. in monthly iOS and Android activations, becoming the world's fastest growing smartphone market, as IDC recently predicted. However, it hasn't stopped Microsoft from saying that it will surpass Apple with its Windows Phone.
First Apple, then Google
According to Simon Leung, Microsoft chairman and CEO for the Great China region, passing Apple is merely an interim goal. Microsoft's longer-term objective is to dethrone Google's Android and become the local market leader. Our goal is number one. Having a goal to be number two is not really a goal, said Leung, giving no time frame for this achievement. We will continue to drive the price down.
Cheaper Smartphones
Leung further added that Microsoft's manufacturing partners will definitely offer cheaper devices, in the price range of $158 (1,000 yuan), but did not specify which partners or devices would reach this target. In comparison, Apple's 16GB iPhone 4S retails for $789 (4988 yuan) at Apple's online store in China. Microsoft supplies software to handset manufacturers including Nokia Oyj, Samsung, HTC and ZTE rather than making its own phones, Leung said.
HTC Sells First Windows Phone in China
Speaking before a ceremony to announce the launch of the new Windows Phone 7.5 OS in China, Leung declined to discuss about the specific handsets using the operating system. A post on Microsoft's Windows Phone blog, however, stated that HTC has started selling the first Windows Phone in China. HTC Eternity handset is unlocked and features a 4.7-inch screen, both front-and rear-facing cameras, and had popular Chinese apps, the blog read. The price for the handset has not been specified.
Windows Phone Software to Reach 23 More Countries
Last month, Microsoft unveiled plans to expand the reach of its Windows Phone software to 23 more countries, reaching a total of 63, and equip less expensive smartphones with its operating system. Microsoft aims to gain a powerful market share in developing economies, where Apple and Google are less dominant, before Google can strengthen its position with cheaper Android phones.
Windows Phone to Outsell Apple's iPhone by Next Year
According to Teck-Zhung Wong, a Beijing-based analyst at IDC, Microsoft's Windows Phone will account for 7.5 percent of the China market this year, following Apple's 12 percent share and Android's 70 percent. By next year, however, Windows share will climb to 15 percent while Apple will linger at 13 percent, added the analyst.
The Windows Phone ramp-up in China won't really begin until the second quarter, so the numbers are still low, Wong said. From next year the ramp-up will be more rapid. Windows Phone is expected to gain a 20 percent share in China by 2016, ahead of Apple's 16 percent but still trailing Google's 60 percent, added Wong.
(reported by Alexandra Burlacu, edited by Surojit Chatterjee)
© Copyright IBTimes 2023. All rights reserved.