Project Scorpio Post-August Release Date Suggested By Xbox XDK Game Requirements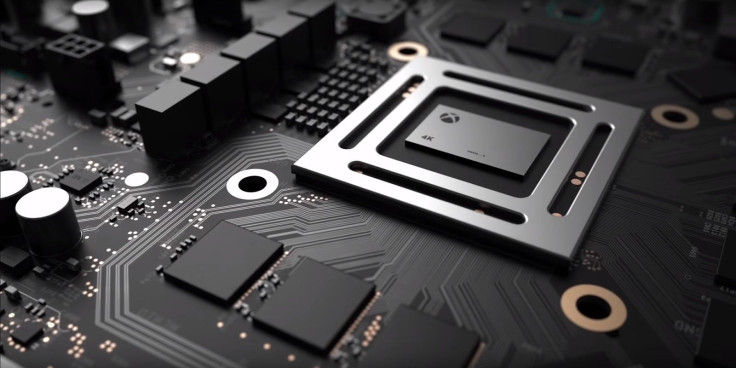 Project Scorpio release date details are expected during E3 in June, but game development XDK requirements may offer a hint at the console's launch window. A tweet from Windows Central blogger Jez Corden says not to expect the hardware before September.
On Sunday, Corden tweeted the following message. "The rumors of Scorpio hitting in August or even earlier are false." To supplement his claims, he adds that "launch games require cert against [the] Oct. 2017 XDK." If everything has to be run by the October standards, that means there's basically no way for the system to release in June, July or August. Typically developers work within a minimum one-month cert delay. That means a product releasing after August would have to abide by October's regulations.
Read: Project Scorpio Build Of Project CARS 2 Won't Be Limited By PS4 Pro
The source does not say where he received this information, but the fact that he's a valued Xbox writer for Windows Central should add some weight to his words. Not only has Windows Central published leaks related to Project Scorpio in the past, but the publication is one of the most respected Microsoft blogs on the internet. Clearly folks like Corden and his colleagues would have developers or first-party sources with this kind of information.
While not tied to any source whatsoever, Corden also went on record to provide his own prediction about when Project Scorpio will release. Based on what he knows, he guesses the next Xbox will be on store shelves by mid-October or mid-November. Purely coincidentally, that estimate aligns well with our predicted Scorpio release date of Nov. 21. It's also worth noting that that window fits Scorpio astrology too. Scorpios are born between Oct. 23 and Nov. 21, which would make the product's codename all the more appropriate.
The thought of a late spring Scorpio release date originates from the Warner Bros. website for Middle-earth: Shadow Of War. To promote the game, the publisher's official statement reads "available Aug. 22 on Xbox One, Project Scorpio, PC, PS4 and PS4 Pro." The major question, of course, is why would Warner imply that Shadow Of War will be available in August for Scorpio if the console isn't released by then? While the wording is certainly peculiar, it's possible the publisher felt it was better to tell a white lie about Scorpio's launch rather than provide gamers with actual insight about it.
Read: Project Scorpio Version Of Destiny 2 Seems Like It Will Be 4K, 30 fps
Beyond release dates, there's a lot we still don't know about the Xbox Scorpio. It has specs that outmuscle Sony's PS4 Pro, but just how much will that advantage in horsepower cost ? Will the benefits the system offers be worth it for those without a 4K TV? Does it support any sort of VR hardware?
These questions and more will be answered during Microsoft's E3 2017 press briefing June 11 at 2 p.m. ET.
When do you think Project Scorpio's release date will be? Are you planning on getting this trumped-up Xbox? Tell us in the comments section!
© Copyright IBTimes 2023. All rights reserved.
FOLLOW MORE IBT NEWS ON THE BELOW CHANNELS