Microsoft E3 2017 Stream Predictions: Scorpio Release, 'Crackdown 3' & More Xbox Games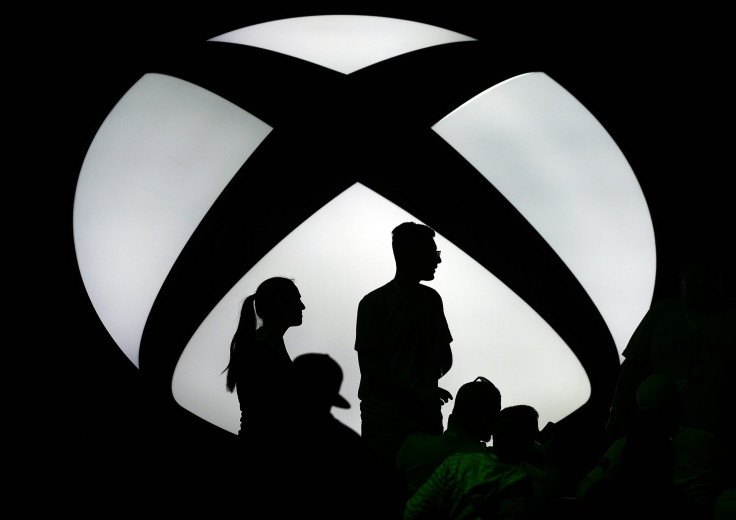 Microsoft's E3 2017 press briefing is slated for June 11, so we're finally ready to reveal our predictions for the stream. Here are our five expected reveals from Scorpio to Crackdown 3.
1) Project Scorpio - $499 On Nov. 21: We made an entire list of Project Scorpio predictions last month, and we're content to stick to them. We believe Scorpio will launch Nov. 21 for the price of $499.
We trust Digital Foundry's original cost estimate considering it's the only publication to go hands on with the device, and the date makes sense because it's aligned almost perfectly with Microsoft's Xbox One and Xbox 360 launch date of Nov. 22. It's also worth noting that Nov. 21 is the very last date relegated to the Scorpio astrology symbol, which makes the console's code name rather appropriate. Recent updates suggest the letter S might be critical to its retail name too. If its goal is to bring all of Xbox under one roof, maybe it'll be called Xbox Synergy.
2) Crackdown 3 Will Release This Fall On Scorpio: It's been years since we've seen anything truly substantial from Crackdown 3, so we think E3 2017 will be its time to shine. What better example could there be to show off a new console with six teraflops of pure processing power? This marriage makes too much sense, and this game's been in development for far too long to have nothing to show for it. Maybe there will even be a console bundle involved.
3) Sea Of Thieves Will Release In February: Equally integral to Microsoft's first-party messaging is Rare's Sea Of Thieves. It's admittedly still not clear what this game is, but players have spent plenty of time with it in closed testing scenarios. In that case, not only do we expect a full gameplay demo, but we also anticipate more details on what this experience is all about. What do we do besides drive ships? How do quests work? How will Rare support this online world? We think we'll have answers to all of that shortly.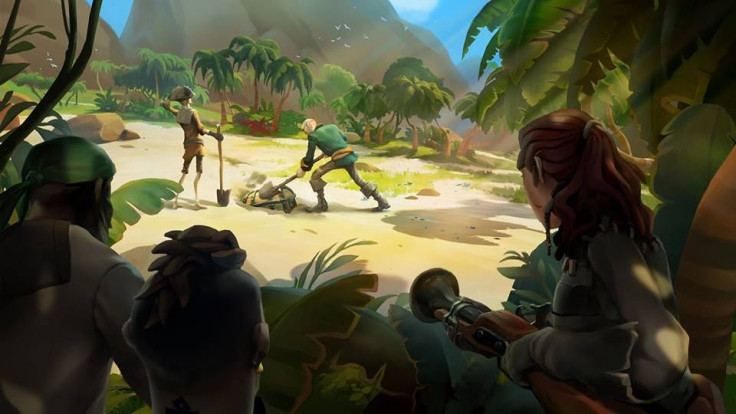 That's a good thing, because we have a feeling Sea Of Thieves will be releasing fairly soon. As a new IP, Microsoft can't afford to let this one languish in the fall. Instead, it will occupy that early spring release window that's served games like Horizon: Zero Dawn and Dying Light so well. We'll call it a delay, but it won't be a huge one.
4) Cuphead Will Release Very Soon: Microsoft had lots of luck releasing Playdead's indie darling Inside weeks after E3, so we think we'll see a repeat of that during E3 2017 with Cuphead. This game has been in the works since 2010, was highlighted on the Microsoft stage in 2014 and is still slated to release later this year. If that's actually happening, it has to be imminent. An indie game isn't at its most competitive in the fourth quarter. With its redesigned levels and reworks, we think the finished product will be here in June or early July.
5) Halo Story Content: 343 Industries has confirmed we won't see Halo 6 at E3 this year but says the franchise will still be present in some way. Considering Halo Wars 2 was a basically a flop out of the gate, and that Xbox head Phil Spencer would presumably die before selling the developing Halo TV series at a games-focused event, we're thinking something along the lines of true story content.
We're not quite sure if this would be big enough to fill the shoes of something like Halo 5: ODST, but, as Microsoft's most valuable IP, Halo could use some help. As a demo or short standalone experience previewing what's to come, we think the franchise's focus will be put squarely back on Master Chief. Microsoft needs Halo to sell Scorpio, and we think this is the way it will be done.
Microsoft's E3 2017 press briefing is set to take place June 11 at 5 p.m. ET. For our more pie-in-the-sky dreams, be sure to check out our list of things we hope to see from the conference. We also have some Sony predictions for those who are interested.
What do you think of our predictions? Will any of them be correct? Will Scorpio and Crackdown 3 be Microsoft's show stoppers? Tell us in the comments section!
FOR FREE to continue reading
✔️ Unlock the full content of International Business Times UK for free
offer available for a limited time only
✔️ Easily manage your Newsletters subscriptions and save your favourite articles
✔️ No payment method required
Already have an account?
Log in
© Copyright IBTimes 2023. All rights reserved.