Sony E3 2017 Predictions: PS4 Games, Reveals We'll See At Press Conference
Sony's E3 2017 press conference is set to take place at 9 p.m. EDT next Monday, and we're ready to throw down the gauntlet with our big predictions for the show. From Sony release dates to price drops, here are five PS4 games and reveals we're expecting.
1) A PS4 Price Drop: A report from USA Today suggests the PS4 Slim will be on sale for $250 from June 9-17. While unconfirmed, we think at least some parts of that story are true. Especially if Microsoft intends to introduce its presumably pricey Project Scorpio to the public days before, Sony's going to want to push a message of value to mainstream consumers.
Even if the price drop is temporary for now, we expect it to be a way of testing the waters heading into the holiday season. We've seen several brief price cuts to Microsoft's Xbox One during E3 season, and they've often stretched far beyond their announced summer window. We predict the exact same thing is happening here. Maybe we'll see a PS4 Pro price cut too, but we're less optimistic.
2) Release Dates Galore: There are lots of Sony exclusives without proper release dates, and we think that will change during E3 2017. Namely, titles like God Of War, Days Gone and Detroit: Become Human could be releasing soon. A roadmap for their arrival sounds like a safe bet.
Putting on our prediction hats, here's how we believe it might go. We think you'll see Detroit in October, God Of War in November and Days Gone in February or March of next year. Detroit doesn't have the cache to be a late fall game, God Of War does and Sony had great success launching Horizon in February this year. Both Days Gone and Horizon are new IP open-world action games, so they could target a similar audience at the same time of year.
3) New Games - Sucker Punch & BloodBorne 2: Every E3 press conference needs new exclusive games, and there are two we expect to see: something from Sucker Punch and a sequel to BloodBorne. We know both From Software and Sucker have been working on new projects for about three years, so, if development is going smoothly, they should be ready to show.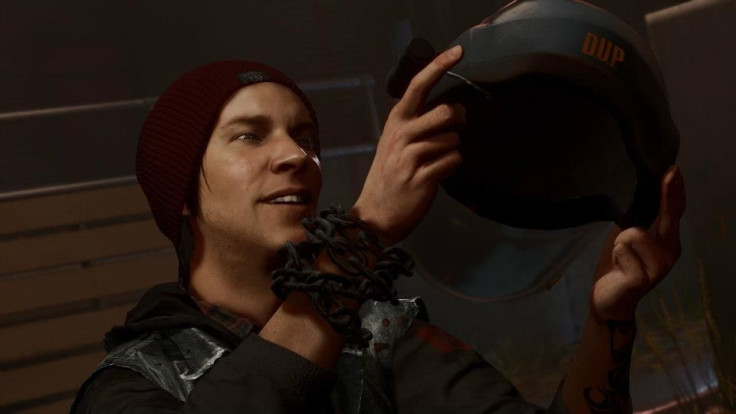 As for Sucker Punch, the rumor is that its developers are working on some sort of western-inspired title. We don't think that's right. We'll go out on a limb and say that, based on Sony's current first-party portfolio, they could really use a new linear action franchise like Uncharted. After years of open-world games, Sucker Punch may want to try something new. Bloodborne 2 will be more Bloodborne, and that's exactly what its fans would want.
4) A Dash of VR: Owners of PlayStation VR are concerned Sony may be abandoning its new VR headset, and we think E3 2017 will silence those qualms. While we don't expect a truly extensive VR showcase, we think you'll see some cool new experiences during the show.
For example, just days ago we learned Sony is working to develop a Breaking Bad PSVR experience. We could see some of that, and maybe companion modes for Sony-associated games like Star Wars Battlefront II. We don't think there will be much in the way of VR-only games, but there will be a short show of support lasting 10 minutes or less.
5) A Nostalgia Play — the Spyro Collection: Last year Sony gained favor with PlayStation nation when it was announced the Crash Bandicoot N. Sane Trilogy would be coming to PS4 courtesy of Vicarious Visions. With that nostalgia play in mind, we think Vicarious has been contracted once more to remake another trilogy that's even closer to home: Spyro The Dragon.
After all, Vicarious is best known for its work on the Skylanders franchise, and Spyro is a Skylanders mascot. The marriage is just too perfect to pass up. The engine has already been optimized, and the studio knows how the remake process works. We think you'll see Spyro The Dragon, Ripto's Rage and Year Of The Dragon on one disc in 2018.
Sony's E3 press conference takes place Monday at 9 p.m. EDT. Be sure to check out our list of Sony reveals we want to see as well.
What do you think we'll see at Sony's E3 2017 press conference? Are our predictions correct? Tell us in the comments section!
© Copyright IBTimes 2023. All rights reserved.