Microsoft Edge Browser: Release Date, Specs, Features And More About Windows 10's Internet Explorer Replacement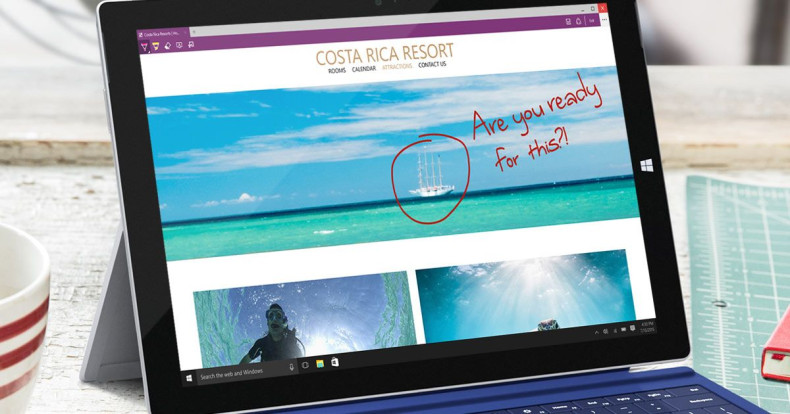 The world has a love-hate relationship with Internet Explorer. Tech insiders have loathed it for years, as it gained a reputation for ignoring standards and using archaic, insecure standards. The less tech-savvy have long appreciated the simplicity of being able to switch on a new computer, find the "e" logo and get surfing.
All of that is about to change. Well, except for the logo, to an extent. Microsoft Edge, the Internet Explorer browser replacement, is coming with Windows 10 on July 29.
What Is It?
Click on an oddly familiar "e" logo and you'll be greeted by a minimalist web browser set on one thing and one thing only: browsing. Under the hood, Edge is running on a variant of Internet Explorer's "browser engine" that strips away all the old stuff and focuses on working best on modern websites. Benchmarks of a beta version showed Edge's JavaScript performance rivaled that of Google Chrome.
The browser is lighter, faster and more straightforward: PDF and Flash support are built right in, updatable via Windows Update. The Cortana digital voice assistant is embedded to enhance searches. Ask the browser how old Brad Pitt is, and it'll tell you. Users can take screenshots, annotate websites, and save links for later. There's even a dedicated reading mode, familiar to Safari users, which strips away unnecessary content and allows users to peruse articles more easily.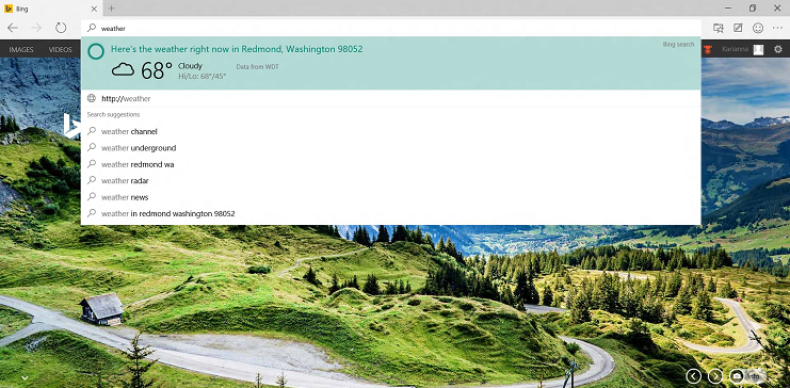 So Why Is IE 10 Still There?
It's true, Windows 10 does come with Internet Explorer alongside Edge. That's because Edge won't be the full Internet Explorer replacement that some people are hoping for. And Microsoft knows this, so they've included IE for people who need some of the older functionality.
But these features might not actually matter, and their removal could benefit users. The removal of Browser Helper Objects will stop the browser from getting overloaded by unsuspecting users accidentally installing toolbars. The classic view of an IE ladened with gunk, to the point of struggling to see the content, should be a thing of the past. Other features dropped, like IE8 rendering, could be useful to businesses with older web interfaces who need these features, but regular users probably don't need to worry.
Will It Take Off?
We could indeed be looking at the new browser standard, in both good ways and bad. Microsoft has somewhat shot itself in the foot by using a logo that maintains familiarity, but comes with all the baggage associated with IE. The company is aiming for Windows 10 on one billion computers by 2018, and there is a built-in advantage Edge will enjoy with users who simply don't care what they use.
The key to success will be persuading the converted to come back to the flock: years of persuasion by tech-savvy friends and relatives have left many users on an alternative browser. Explorer still ranks first worldwide on the desktop, where it holds a 55 percent share, according to Net Applications. Chrome is second at 26 percent while Firefox ranks third at 12 percent, followed by Safari at 5 percent. It's a far different game when all platforms, including smartphones, are included. According to StatCounter, as of February 2015, the top dog in the browser wars across all devices was Google Chrome, with a market share of 43 percent. It was followed by Safari (13.8%) and Explorer (13.09%).
To boot, Edge will have an uphill battle against other browsers' familiarity, and a microsecond faster SunSpider score is unlikely to convince people to give up old habits and give Microsoft another chance.
Ultimately, it's hard to say how much of an impact Edge will have, as it's dependent on the Windows 10 adoption rate. But the fact that Microsoft has listened to the public and offered what it describes as a clean, straightforward browser is a sign that Redmond may have finally developed the Internet Explorer we always wanted.
© Copyright IBTimes 2022. All rights reserved.