Microsoft, Facebook, Twitter And Yahoo Quietly Add Their Support To Apple's Fight Against FBI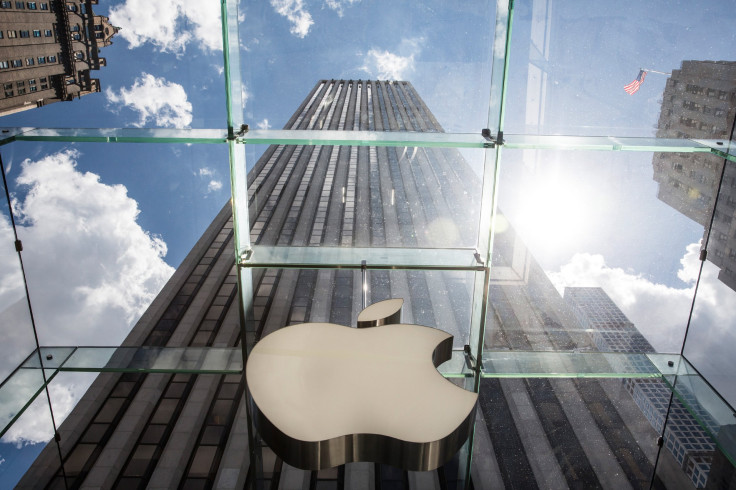 In the wake of Apple's very public opposition of a judge's order to force the company to unlock an iPhone, the silence from the company's Silicon Valley compatriots was deafening. Then, slowly, we began to hear some voices of support. Google's CEO Sundar Pichai made his position clear, and now, albeit very quietly, Microsoft, Facebook, Yahoo and Twitter have all joined the debate.
The companies have not issued individual letters of support backing Tim Cook and reassuring their customers that they would not allow law enforcement agencies "back door" access to their customers' data. Instead, under the umbrella group called Reform Government Surveillance (RGS), which also counts Apple as a member, the tech companies have made a stance, of sorts.
The statement from RGS says: "It is extremely important to deter terrorists and criminals and to help law enforcement by processing legal orders for information in order to keep us all safe. But technology companies should not be required to build in backdoors to the technologies that keep their users' information secure. RGS companies remain committed to providing law enforcement with the help it needs while protecting the security of their customers and their customers' information."
The RGS coalition is made up of 10 major U.S. technology companies: Apple, Google, Microsoft, Facebook, Twitter, Yahoo, Dropbox, Evernote, LinkedIn and AOL.
Among these companies, only Tim Cook and Google's CEO Sundar Pichai have broken ranks and issued personal statements on the issue. Cook's excoriating critique of the judge's order leaves no one in any doubt about his – and Apple's – position on the matter, and while Pichai's response is more reserved, it was at least a response.
Microsoft CEO Satya Nadella, Twitter CEO Jack Dorsey, Yahoo CEO Marissa Mayer and Facebook CEO Mark Zuckerberg have yet to make any public comment on the situation. While Zuckerberg has not made a public statement on the matter, Jan Koum, the founder of WhatsApp, which is owned by Facebook, has. In a post on the social network, Koum said he admired Cook and agreed with everything the Apple CEO said. "We must not allow this dangerous precedent to be set. Today our freedom and our liberty is at stake."
By making such a public statement, Apple has set itself on a collision course with the FBI, Department of Justice and the White House, which claimed Wednesday that the DoJ request does not amount to creating a new backdoor in the iPhone.
On Tuesday , Judge Sheri Pym of U.S. District Court in Los Angeles said that Apple must provide "reasonable technical assistance" to investigators seeking to unlock the data on an iPhone 5c that had been owned by San Bernardino shooter Syed Rizwan Farook. Judge Pym gave Apple five days to appeal the order, which it is widely expected to do.
The FBI is asking Apple to create a tailored version of iOS — Apple's mobile operating system — which would allow investigators to input an unlimited number of guesses to unlock to the passcode without triggering a mechanism that would wipe the data off the phone after 10 incorrect guesses.
"The implications of the government's demands are chilling," Cook said in his letter. "The government could extend this breach of privacy and demand that Apple build surveillance software to intercept your messages, access your health records or financial data, track your location, or even access your phone's microphone or camera without your knowledge."
© Copyright IBTimes 2022. All rights reserved.
FOLLOW MORE IBT NEWS ON THE BELOW CHANNELS