Microsoft Fulfills Fan Request: Xbox One Upgrades And Updates, New Controller, More Games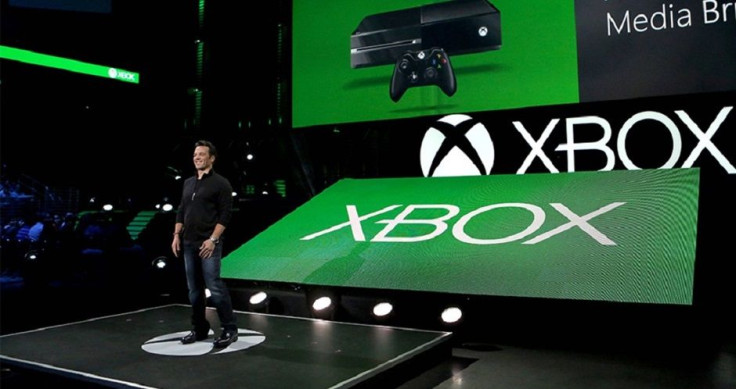 Microsoft treated fans to a lot of updates and developments for its next-gen console, Xbox One. With what could be another step toward improving the Xbox One for this year's Electronic Entertainment Expo (E3) event, the announcements highlight features Xbox One users have been requesting.
Microsoft has finally made Xbox 360 games playable on the Xbox One. While only 100 titles will be available at first, the number is expected to increase over time, with the first wave available as early as the holiday season.
Xbox One also is looking at a redesign of its dashboard to include the Windows 10 feature, Cortana. This will help bring more elaborate functions and commands to the Xbox One. It remains to be seen whether Cortana's integration is for Kinect or if it can be used with a headset.
Gone are the tiles, replaced by a simpler design that boosts speed and performance, The Verge reported. There is also a sliding panel that lets players access notifications, messages, friends and settings easily.
The Xbox One Elite controller, an upgraded version of the standard controller, also was unveiled. Most of the parts are swappable, meaning the paddles, the d-pad and joysticks can all be replaced with the other pieces shipped with the console, Ars Technica reported. Best of all, the new controller is already Windows 10-ready. As a bonus, the controllers are customizable via a built-in app that can make adjustments to the controller and save them to the firmware.
Best of all is the list of games for the Xbox One. Xbox Wire provides a comprehensive list: a mix of big games, exclusives and indies. Big games like "Fallout 4," "FIFA 16," Dark Souls" and "Plants vs. Zombies Garden Warfare 2" have been announced. Notably, the Xbox One is boasting a lot of exclusives and console exclusives like "Halo 5: Guardians," "Gears of War," "Fable Legends," "ReCore," "Ashen" and "Forza Motorsport 6."
Xbox One backwards compatibility at E3 2015 (Credit: YouTube/GamesHQMedia)
© Copyright IBTimes 2023. All rights reserved.