Microsoft Moving Beyond Bitcoin To Create Blockchain Marketplace On Azure Cloud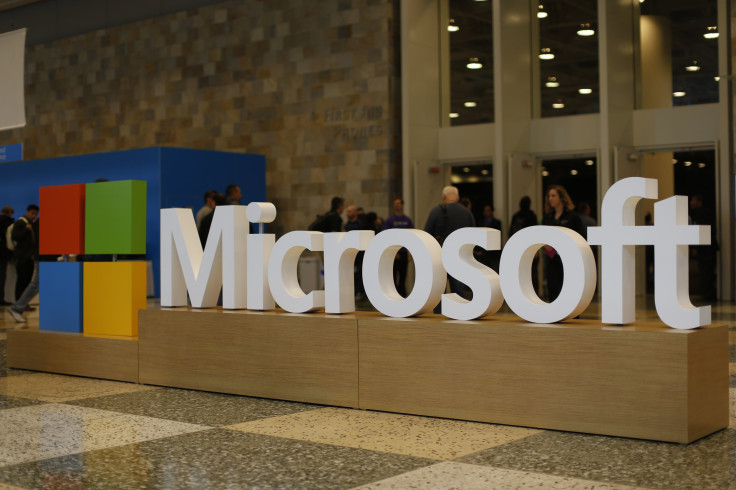 At the end of 2014, Microsoft announced plans to integrate the cryptocurrency bitcoin — at the time experiencing an unprecedented surge in value — into its Windows and Xbox payments system. The news caused the price of bitcoin to surge, but the initiative never really gained widespread support. Microsoft is now looking beyond bitcoin, however, and trying to create a marketplace for the blockchain, the distributed ledger technology on which bitcoin is built.
While bitcoin may have grabbed the headlines with its wildly fluctuating value and its mysterious creator, known only as Satoshi Nakamoto, it is blockchain that is seen as the real innovation. On Monday, IBM announced it would put major resources into helping its customers to develop apps built on the blockchain, and Microsoft is also eager to gain an advantage over competitors by building what it calls a "certified blockchain marketplace" on its Azure cloud platform.
"We want, and frankly our customers want, access to every blockchain," Microsoft's director of technology strategy, Marley Gray, said in an interview with CoinDesk. "It could be two guys in a garage that forked bitcoin and had this genius idea and people want to try that out. We don't want to have any barriers. We're open to all. We help even the smallest of players onboard."
Microsoft's so-called blockchain-as-a-service (BaaS) model kicked off in November when the company announced that it was offering enterprise customers the ability to "have a single-click, cloud-based blockchain developer environment." Gray says there is no shortage of blockchain developers seeking to join Microsoft's initiative and the plan is to have a "certified blockchain marketplace" up and running by the spring, with those taking part having to go through more stringent testing than is currently in place.
While blockchain technology is most closely associated with cryptocurrencies, the potential uses of the decentralized and distributed ledger software, which can store complete transaction histories, are much wider. Applications in the financial industry, real estate, back office systems and stock trading are all being investigated by a range of companies at the moment.
One of the best-known groups investigating the possibilities of the blockchain is R3, a startup leading a consortium of 42 international financial institutions. It announced last month that it had completed a test involving 11 members of the group, including Credit Suisse, HSBC, Wells Fargo and Barclays.
Microsoft, however, does not see itself competing in this area. "We're looking at places where we're not competing with our customers and partners, but we're trying to be that platform company we've traditionally been," Gray said. "You're not going to see us writing an equities trading platform."
© Copyright IBTimes 2023. All rights reserved.
FOLLOW MORE IBT NEWS ON THE BELOW CHANNELS