Microsoft Sues Barnes and Noble Over Nook E-reader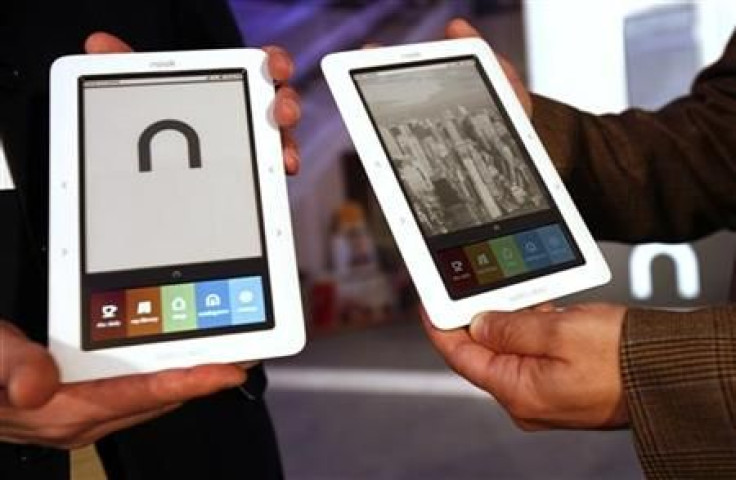 Barnes & Noble has become the latest victim in the ongoing patent disputes affecting mobile device manufacturers.
Microsoft is suing Barnes & Noble over its Nook e-reader and Nook Color, which Microsoft says violate at least five of Microsoft's patents via their Android operating systems. The company also filed actions against Foxconn International Holdings Ltd. and Inventec Corporation, the devices' manufacturers.
The Android platform infringes a number of Microsoft's patents, and companies manufacturing and shipping Android devices must respect our intellectual property rights, said Microsoft vice president Horacio Gutierrez in a statement today.
Gutierrez said that Microsoft attempted but ultimately failed to reach licensing agreements with the companies and had no choice in the end to sue them.
The patents at issue cover a range of functionality embodied in Android devices that are essential to the user experience, Gutierrez said.
In a similar case last year, HTC avoided legal action by entering to a license agreement with Microsoft. Under the terms of the agreement, HTC was able to use Microsoft's technology on its Android phones in exchange for royalty fees.
Microsoft also sued Motorola last October, citing similar issues over Android.
Microsoft was quick to defend itself against the claims that it is frivolously suing other companies. This is only our seventh proactive patent infringement suit in our 36-year history. But we simply cannot ignore infringement of this scope and scale, Gutierrez said.
© Copyright IBTimes 2023. All rights reserved.