Microsoft xCloud Streaming Service Adds 10 More Titles With Touch Controls
KEY POINTS
"Dead Cells" and "Killer Instinct" are among the 10 titles that offer touch support on xCloud
xCloud allows users to play games with either a wireless controller or touch controls
On-screen controls can be moved around for an optimal fit for individual players
Microsoft has confirmed 10 more titles with touch controls that will be available on its xCloud game streaming service.
The xCloud service allows users to play games with either a wireless controller or through touch controls but prior to this announcement, only "Minecraft Dungeons" had touch control support.
The 10 confirmed titles are "Dead Cells," "Guacamelee! 2," "Hellblade: Senua's Sacrifice," "Hotshot Racing," "Killer Instinct," "New Super Lucky's Tale," "Slay The Spire," "Streets of Rage 4," "Tell Me Why," and "UnderMine."
Touch controls are integrated differently depending on the game at hand, GameSpot noted. In the case of "Hellblade," different controls are seen when a player is walking around the world in the game compared to when the player is in actual combat.
On the other hand, since "Hotshot Racing" is a racing game, a touch-controlled throttle is accessible with the purpose of duplicating how analog triggers on a controller feel in the player's hands.
For xCloud purposes, the guiding principle behind the touch controls is to allow gamers to do everything with just two fingers. On-screen controls can also be moved around and adjusted for the most optimal fit depending on the individual player.
The xCloud streaming service allows gamers to play Xbox games using Xbox touch controls on Android devices without the need for traditional gaming controllers. These games can be played solo or with friends on Android phones and tablets.
Microsoft has also created new icons to help people quickly understand what they are attempting to do in the games. The jump and dodge icons can easily be seen and understood, although a third one, resembling a lightning bolt, could mean discharging power or even charging and so it requires further explanation.
xCloud is currently available through Xbox Game Pass Ultimate in 22 countries around the world. There are more than 100 titles currently available via the Xbox Game Pass app, which can be downloaded from the Play Store for Android devices.
Launched in September, xCloud plans to add titles from EA Play to its growing roster, but there is no word yet on what other games will receive touch control support.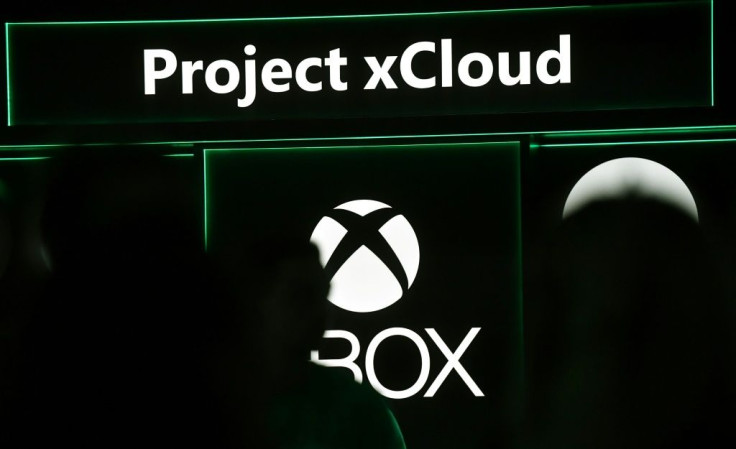 © Copyright IBTimes 2022. All rights reserved.
FOLLOW MORE IBT NEWS ON THE BELOW CHANNELS