MicroStrategy Reveals $727,000 In Impairment Losses On Bitcoin Holdings
Software firm MicroStrategy, known for having the biggest stash of Bitcoin (BTC), has posted a $727,000 impairment charge on its BTC holdings in Q3.
According to a Wednesday announcement, the company suffered a "minimal bitcoin impairment charge" due to lowered volatility in the price of the world's biggest crypto exchange in the third quarter of this year.
"Furthering the commitment to our bitcoin strategy, MicroStrategy acquired approximately 301 additional bitcoins this quarter and remains the world's largest publicly traded corporate owner of bitcoin, with total holdings of 130,000 bitcoins," said Andrew Kang, the Chief Financial Officer of the Virginia-based company.
The company reported an impairment loss of $727,000 by the end of the three-month period on Sept. 30, while the loss for the same period last year was $65 million.
On the other hand, MicroStrategy reported a $1 billion impairment loss for the nine-month period ending Sept. 30, 2022, while the same was reported to be $684 million in the nine-month period ending Sept. 30, 2021.
An impairment loss is the loss suffered due to the change in the price of an asset due to its volatility while the asset is being held by the owner. Thus, as Bitcoin's value continued to depreciate this year, MicroStrategy's impairment losses piled up.
"As of September 30, 2022, the original cost basis and market value of MicroStrategy's (130,000) bitcoin were $3.983 billion and $2.532 billion, respectively, which reflects an average cost per bitcoin of approximately $30,639 and a market price per bitcoin of $19,480.51, respectively," stated the earnings report.
MicroStrategy also said that it was encouraged by the Bitcoin policies mentioned by the Financial Accounting Standards Board (FASB) on accounting matters. The FASB stated in October that it had set clear accounting rules for corporations holding digital assets, including BTC, and added that it would require them to measure crypto assets at fair value.
CFO Kang said that if the FASB policies were finally adopted and implemented, the fair value accounting "will improve upon the current, unfavorable intangible accounting treatment applicable to bitcoin holdings and will promote additional institutional adoption of bitcoin as an asset class."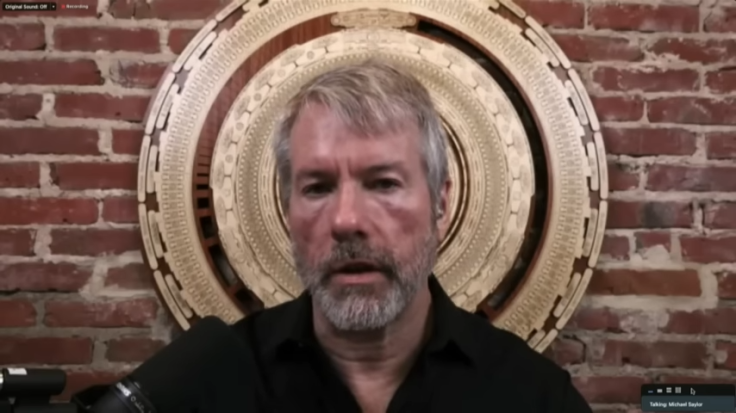 © Copyright IBTimes 2023. All rights reserved.