'Midnight, Texas' Season 1 Spoilers: Episode 6 Synopsis, Trailer Released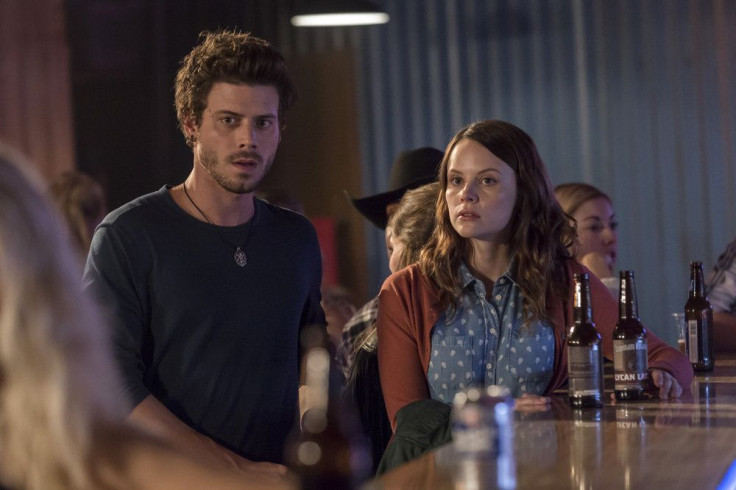 The Midnighters will be looking for a missing local girl in next week's episode of "Midnight, Texas."
According to the synopsis for Season 1, episode 6 of the NBC supernatural drama, the Midnighters have to find the girl before the police arrives in the town and conducts their own investigation.
In the trailer for the episode, Manfred (François Arnaud) and Creek (Sarah Ramos) find the girl's body lying on the ground beside what appears to be a trunk of a tree. The girl has visible bruises on her legs and chest, leading Creek to speculate that a wild animal might have attacked the victim.
"Did some kind of animal do this?" Creek asks Manfred.
"That was no animal," the psychic replies.
For reasons yet to be made clear, the episode synopsis reveals that Manfred and Creek believe that the man who killed the girl was the same man who took Aubrey's (Shannon Lorance) life at the beginning of the season.
Not knowing if the serial killer is human or supernatural, Lem (Peter Mensah) and Olivia (Arielle Kebbel) join the hunt, and eventually catch the serial killer.
"How many have you killed?" Lem asks the murderer.
While the identity of the killer remains a mystery, the trailer for the episode teases that the man responsible for the series of murders is a Midnighter.
In Season 1, episode 2, Manfred talked to Aubrey's spirit and found out that she was killed by a member of the Sons of Lucifer. Aubrey, however, didn't know who exactly murdered her as the killer's face was covered with a skull mask.
Aubrey was taking a walk to clear her head the night she was killed. Aubrey wanted to tell her lover Bobo (Dylan Bruce) that she was actually married to Sons of Lucifer member Peter Lowry (Evan Jones), but she was scared of how the pawnshop owner would react. Suddenly, a truck showed up. Right away, Aubrey knew something was not right, so she reached for the gun in her bag. But the killer took her down from behind, and shot her with the gun. She was in and out of consciousness after that, but she recalled being at the back of the truck and saw her killer toss the gun into the river. She was then dragged to the river's edge where she was left to die.
In the trailer for next week's episode, the local girl who goes missing is seen being chased by a truck that resembles to the vehicle that Aubrey's killer drives.
Elsewhere in episode 6, Fij (Parisa Fitz-Henley) is haunted by a demonic entity and seeks answers from the Rev (Yul Vazquez). "I feel like something's after me," the witch tells the were-tiger in the trailer.
"Midnight, Texas" Season 1, episode 6, titled "Blinded by the Light," airs on Monday, Aug. 28 at 10 p.m. EDT on NBC. Watch the trailer below:
© Copyright IBTimes 2023. All rights reserved.