Midtown Execution: Police Seek Out Who Rented The Getaway Car, Examine Connection Between Woodard Slaying And 2009 Queens Shooting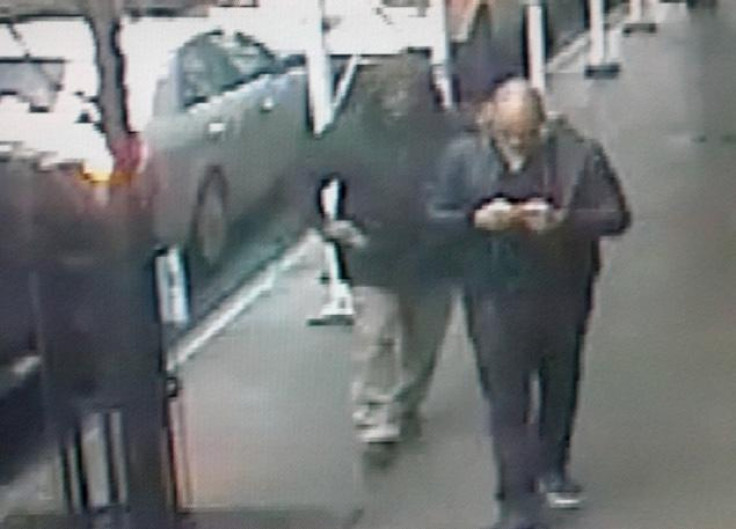 Brandon Lincoln Woodard's murder was anything but random, police said.
When the 31-year-old Los Angeles man was killed with a single shot to the head on Tuesday on a crowded Midtown Manhattan street, Woodard, police believe, was being stalked, by two men who had been lying in wait for him for nearly twenty minutes, the New York Daily News reported.
The assailants were parked in a silver Lincoln MKZ sedan on the street, anticipating Woodard's arrival, according to several reports. Police said they believe Woodard was lured to the hit via his phone, which he can be seen continually checking in security cam footage, possibly looking for an address.
As Woodard appeared in front of the assailants' vehicle, one man exited and walked behind Woodard. Woodard, security images show, looked back and faced the gunman, but did not recognize him, several reports said. The next thing the video shows is the assassin brandishing a silver .9mm handgun and shooting Woodard in the head, killing the music promoter and father instantly, according to multiple reports.
After gunning down Woodard, the shooter calmly walked back into the Lincoln MKZ, several reports said. The car was last seen entering the Queens Midtown Tunnel, where cameras caught its plate numbers.
Police confirmed that the car was rented, and they have traced it back to a couple who reportedly lent it out on the day of the shooting. Detectives are currently asking the borrowers who they gave the car to that day.
The suspect's murder weapon is similarly cloaked in suspicion. Police say the bullet lodged in Woodard's head matches a gun that was used in an unsolved shooting three years ago in Queens. Investigators are currently in that borough recasting a light on the 2009 shooting in search of a connection to Woodard's brazen murder.
The late Woodard was no stranger to the law, racking up some 20 arrests in California. Before his death, he reportedly was facing a court appearance on a felony cocaine possession rap.
Police say he arrived in New York shortly before his death, checking into the Thompson Hotel. Woodard left one phone in his luggage at the hotel, and two others on him, reports said. Among other evidence, police are looking through those phones to learn more about why Woodard was in that area and who lured him there, the reports said.
In California, his family was mourning the loss of a son and a father.
"Our hearts are just very hurt right now," his stepfather, Rod Wellington, told KTLA. "We're here trying to deal with the grief .
© Copyright IBTimes 2023. All rights reserved.