'Mike & Molly' Canceled; Will Melissa McCarthy Star In 'Gilmore Girls' Netflix Revival Following CBS Cancellation?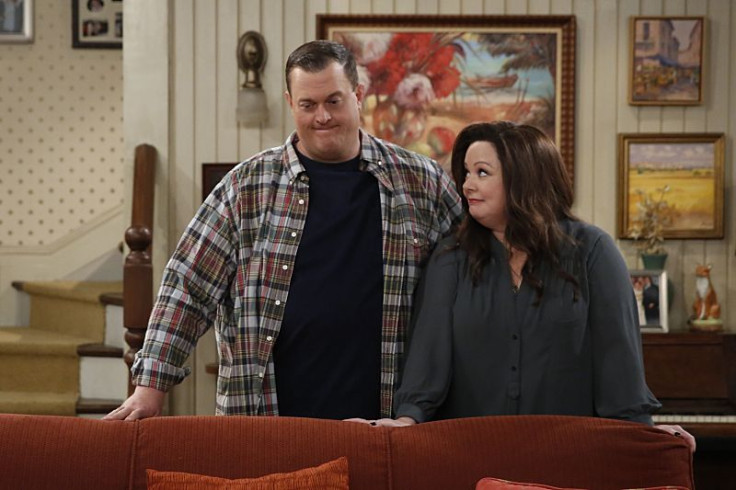 Melissa McCarthy's schedule just freed up immensely. According to reports, the "Mike & Molly" star will conclude her stint on the hit CBS sitcom, which first premiered in 2010, when the series airs its sixth and final season in 2016.
McCarthy's co-star, Billy Gardell, who portrays her husband on the TV series, first confirmed the news of the show's cancellation on Twitter, noting that the usual 22-episodic installment had been cut in half.
Rondi Reed, who plays Peggy on the side-splitting comedy, then addressed the cancellation of the long-running show in a Facebook post. "Before you hear it elsewhere (and some already have) this is the Final and 6th Season of 'Mike & Molly' on CBS," Reed wrote. "We are done taping as of January 27th 2016 and I am not sure exactly when/if the episodes will all be aired. The network has its reasons, and I will not get into a debate, discussion, or campaign to get them to change their minds."
Not only did McCarthy star on the series, as a woman who fell in love while at an Overeaters Anonymous meeting, but the actress also pulled double duty on set directing several episodes of the show. But with the cancellation of "Mike & Molly," fans questioned what McCarthy will do now with her new-found free time -- and if that means she'll star in Netflix's "Gilmore Girls" revival series.
The Hollywood Reporter revealed in October that the Amy Sherman-Palladino-created show, starring Lauren Graham and Alexis Bledel as the mother-daughter duo Lorelai and Rory Gilmore, was in the talks to return to the small screen with four 90-minute movies. Although many of the original cast members stated they would return to Stars Hollow, it was revealed McCarthy was not expected to reprise her role as Sookie St. James, Lorelai's confidant and chef. (McCarthy was also one of the only cast members not to partake in the 2015 reunion of "Gilmore Girls" at the ATX Festival.)
However, the cancellation of "Mike & Molly" could result in the return of everyone's favorite, clumsy cook. That is, if McCarthy manages to find some time in between filming for her big screen flicks. McCarthy is set to star in "Cook-Off!" "The Boss," and "Ghostbusters" -- films which are all due to hit theaters in 2016.
Do you think the "Mike & Molly" cancellation could led to McCarthy finding time to appear in the"Gilmore Girls" revival? Sound off in the comments section below.
© Copyright IBTimes 2023. All rights reserved.