Miley Cyrus Cuddles Shirtless Boyfriend After Returning Home From Hospital
Miley Cyrus is back home, and she told the fans about it with a picture of her hugging her boyfriend Cody Simpson. She was sick for the past few days and was admitted to a hospital. The singer appears to have made a full recovery and seems to be doing well.
"She made it home," Cyrus captioned a picture she shared on her Instagram Story page.
The photo was taken in the bathroom, with the singer hugging her shirtless boyfriend from behind as he takes a selfie from his phone.
Simpson had also visited Cyrus when she was at the hospital and played some music for her. The "Slide Away" singer shared a black and white picture of the visit and her boyfriend using his guitar for her on her Twitter page.
Cyrus underwent a surgery recently, but she didn't elaborate on it. She just asked her fans to send her some good vibes to help her recover quickly.
One of the videos that Cyrus shared with her fans on Instagram shows her brushing her teeth in the hospital bathroom in what appears to be the day she was discharged. Simpson was there with her that morning to support her.
While Cyrus was sick, she didn't lose her sense of humor. She jokingly wrote in another post that being sick as an adult is not a fun experience at all. It turns out to be a boring day, alone in bed, and there is no one to give her popsicles and warm soup.
The other big problem Cyrus had with being sick was that she had to give her vocal cords some rest. She said that her not singing was "torture."
The surgery went well, Cyrus confirmed, and she has been trying her best to recovery quickly for the Gorillapalooza event this weekend. The singer has leant her support for the event to help save gorillas.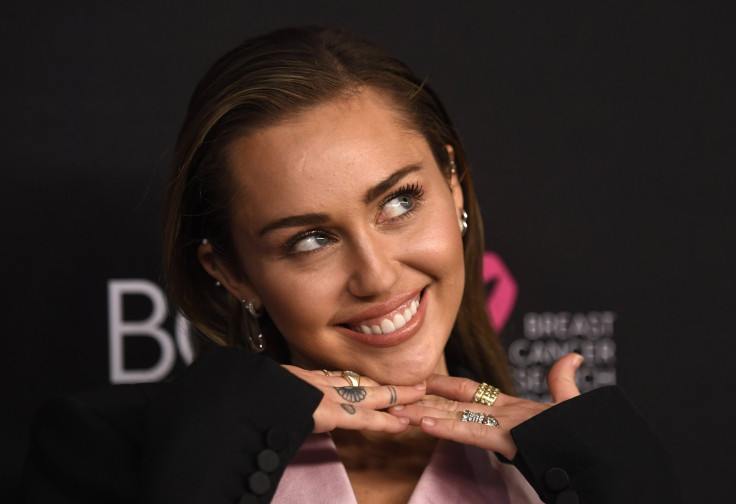 © Copyright IBTimes 2023. All rights reserved.