Miley Cyrus Cups Breast While Having A Drink At Bar In Instagram Photo
Miley Cyrus went out to have a drink recently, and she shared a few pictures of herself in some naughty poses online. The "Mother's Daughter" singer has been spending the past few days relaxing and posing for the cameras.
Cyrus cupped her breast with her right hand and held her drink in the other in a new photo she shared on Instagram. She held the straw in her teeth, as she looked away while posing for the camera.
The caption of the post has a symbol of scissors, and the glass Cyrus held in her hand has the words rock and paper crossed out while highlighting the word scissors. The "Mother's Daughter" singer didn't give any more clues about where she went to have that drink.
Cyrus wore a white top and her trademark jewelry in the picture. It isn't clear if her husband Liam Hemsworth accompanied her for the date night or if she was hanging out with her friends.
The post has nearly two million likes as of this writing, with many of the fans complimenting the singer for the photos. Cyrus apparently deleted the pictures before reposting them online, according to one fan. Some of the fans also teased the singer for the post, with one fan commenting that she looked like the girl who turned blue while chewing an untested gum in the film "Charlie and the Chocolate Factory."
Cyrus may have some more free time to relax and go out on date nights because she may have pulled out of the Woodstock 50 music festival. Sources familiar with the developments of the event told Variety that Cyrus, who was supposed to be a headliner of the event, has pulled out. The event will still go ahead as planned with performers like the Zombies continuing to support it.
Cyrus is also currently busy promoting her merchandise on her store. She shared a picture of some t-shirts that have been launched on her online store.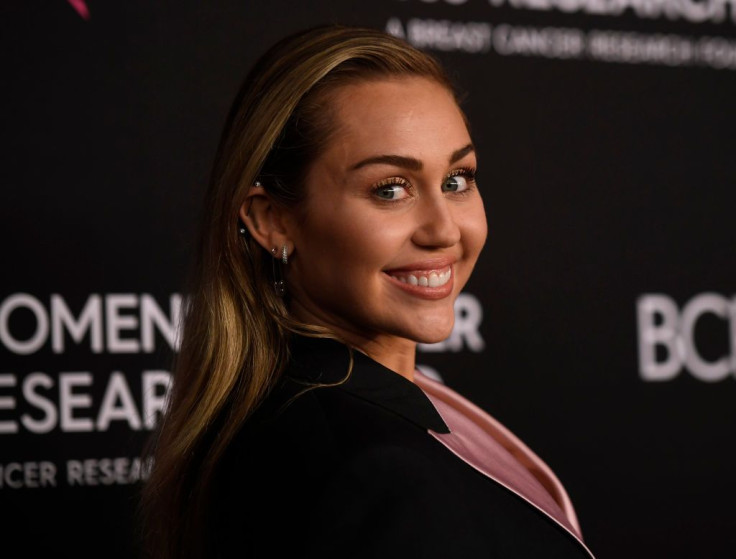 © Copyright IBTimes 2023. All rights reserved.