Is Miley Cyrus Forcing Liam Hemsworth To Sign $176M Prenup Before Marriage?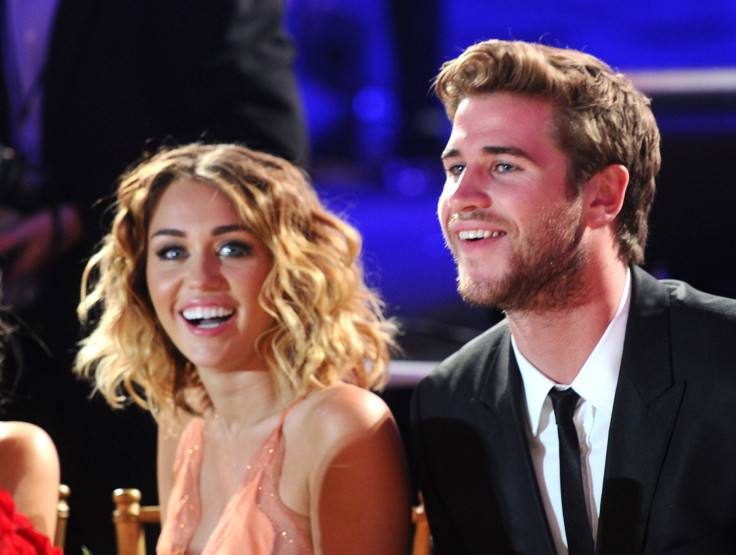 As fans are waiting to hear more about the wedding of Miley Cyrus and Liam Hemsworth, speculations are rife that Cyrus really wants to sign a $176 million prenup, raising questions on if she will force Hemsworth to sign it, a report by the Inquisitr said Saturday, citing Life & Style magazine. Reports had said earlier that the couple has been fighting about if a prenup is necessary.
The engagement rumors started after Cyrus was seen wearing her engagement ring, which she got from Hemsworth when they were dating in 2012, in a photo posted by her on her Instagram page.
Cyrus is currently worth $160 million while the "Hunger Games" star is valued at $16 million, the Inquisitr reported Saturday, adding that money demands have caused problems in their relationship. The Inquisitr report also said that Cyrus wants to sign a prenup to cover $176 million, the value of them combined because she does not want to take risks over the money if the relationship ends quickly, like it did in 2013.
"They've had heated arguments over this," a source reportedly told the Life & Style magazine last month. "He's a firm believer that prenups spoil the romance of a marriage and that if they are truly in love, it's not needed. He's assured Miley he isn't interested in her fortune and has enough money of his own."
Reports have said that Cyrus has been changing her behavior to make Hemsworth happy, and have added that her antics were what drove him away initially. The report added that he is meeting her half way and is also giving her some freedom to express herself freely.
A Wednesday report by Us Weekly said that Cyrus bought a house in Malibu for $2.5 million to share with Hemsworth, despite reports suggested that the couple is already living together at his place.
"The plan is for Liam to stay there while they reconnect, and then move in permanently when he's ready," a source close to Cyrus told Us Weekly.
© Copyright IBTimes 2023. All rights reserved.