Miley Cyrus And Liam Hemsworth Allegedly Declared 'Ceasefire', Stopped Fighting Amid Divorce Chaos
Miley Cyrus and Liam Hemsworth broke the hearts of many when they announced their decision to split in August. "The Hunger Games" actor, reportedly, pulled the plug on his marriage after seeing photos of the Disney alum making out with Kaitlynn Carter. Amid their chaotic divorce, a recent report claimed that Miley and Liam have already agreed to stop "fighting" and "arguing" while waiting for their divorce to be finalized.
"They've both calmed down now and Liam just wants this chapter fully done with so he can move on. They are taking a break, but want to remain friends. She said she just needs to focus on herself," a source told RadarOnline.com. "Miley's promising to play nice and has stopped being quite so bitter towards him and Maddison recently, which has gone a long way to establishing a ceasefire," it went on. Neither Miley nor Liam has confirmed these claims as of yet.
To recall, Miley Cyrus has been throwing shade at Liam Hemsworth in the past few months. In October, the "Butterfly Fly Away" singer did not hold back during an Instagram Live with her current beau, Cody Simpson. "There are good people out there that just happen to have d***s. I've only ever met one, and he's on this live," Miley said at the time. "I always thought I had to be gay, because I thought all guys were evil, but it's not true," she added.
"The Last Song" actress was also reported to be shading Kaitlynn Carter and Liam when she posted about love and loyalty on her Instagram Stories in September. Miley, at the time, shared a snap of herself along with two of her canine pets. "waking up surrounded by animals is my favorite way to start a morning. I am immediately reminded about LOVE without conditions…. the best part about animals is that they are careless about the details. They live by the golden rule … Love & Be Loved. Nothing in between. No questions regarding wealth, career, talents, race, age sex …. They love back 100X …. all they ask is to be cared for in exchange for loyalty, reliability and faithfulness. (reminds me of someone)," she wrote as the caption.
At the moment, Miley Cyrus is recovering from vocal cord surgery. People reported that the daughter of Billy Ray Cyrus discovered a separate issue with her soundbox when she was hospitalized for tonsillitis in October. The recovery process, according to the news outlet, would include several weeks of silence, which also forced Miley to postpone performing and recording new music.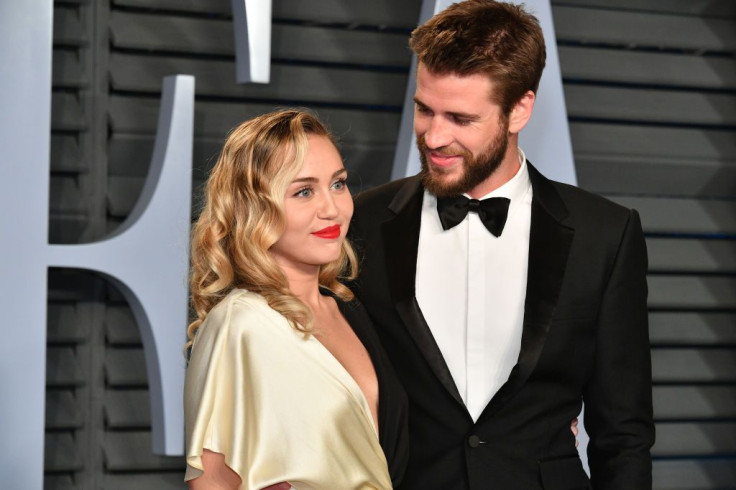 © Copyright IBTimes 2023. All rights reserved.