Miley Cyrus' 'New Year's Eve Party': Which Artists Will Appear On The Show?
Miley Cyrus has revealed the names of artists who will appear on her New Year's Eve Special on NBC. The show will be co-hosted by Dolly Parton.
"Sia is coming. She's one of my favorite artists," The "Party in the USA" singer said when she appeared on "The Tonight Show" with Jimmy Fallon on Friday. "We have Latto, Rae Sremmund who are friends of mine. As we get closer to the show, I want to start revealing who is with me but the line up is very me."
"It is curated in a way that makes no sense but makes total sense," Cyrus explained.
Cyrus also raved about her godmother Parton, who will also perform on the show.
"I called Dolly and I asked her 'Would you do New year's?' And she goes, 'Miley I want to, but I just can't be cold. I can't go to New York," Cyrus recalled. "It's not in New York. It's in Miami, it's warm. We can wear little clothes. She said, 'I'm in.'"
Fallon called Parton "one of the best" and "charming" artists as he held a promotional photo of the event. It showed the two singers in sexy clothes in front of shiny mirror balls.
"Talking about kindness, it is like unparalleled how gracious she is," Cyrus said. "I remember when she was on 'Hannah Montana,' and she played my aunt. She came in and brought donuts and Dolly merch for everyone."
Cyrus also said the legendary country singer's performance on the show would be something to watch out for.
"So, Dolly told me she wanted to do something different, something she has never done before," the "Plastic Hearts" singer said.
On the show, Fallon asked the "Wrecking Ball" singer if she could shave his beard.
Fallon eagerly sat on the barber's chair as Cyrus worked her magic.
"It's not as bad as it looks," the 30-year-old actress said as she turned Fallon around to show off her skills. When she was done, she asked the crowd, "What do you think?"
The audience erupted into applause and cheers.
The official Instagram page of the show shared a clip of the fun moment between Fallon and Cyrus, which received positive responses from fans of the show.
One person commented, "Not gonna complain coz it's Miley Cyrus but Jimmy looked good in the beard."
Another said, "Thank God Jimmy is BACK!!! #nomorebeardplease."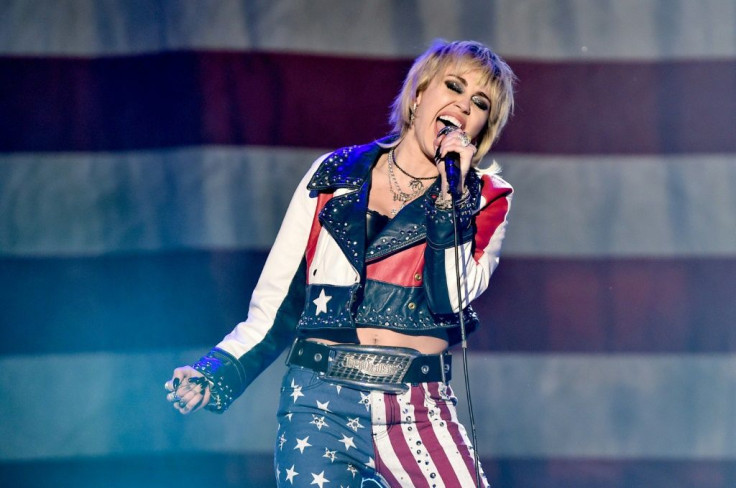 © Copyright IBTimes 2023. All rights reserved.