Miley Cyrus Praised By Jon Cryer For 'Two And A Half Men' Role, All About Her Guest Spot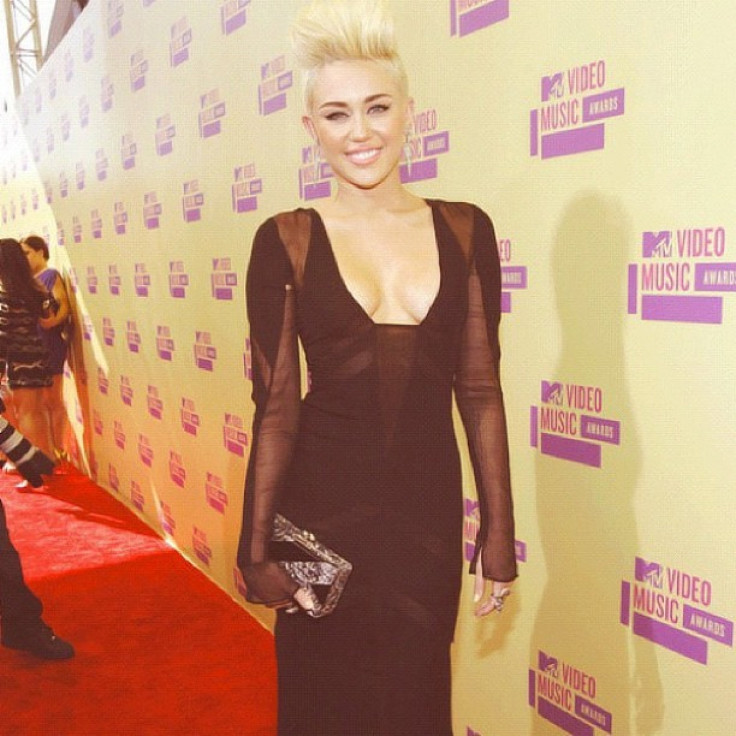 Flavor Flav may not have been able to recognize a major talent like Miley Cyrus, but "Two and A Half Men" star Jon Cryer made up for it at the Emmys. Taking home the statuette for lead actor in a comedy, Cryer made sure to speak with reporters about the starlets upcoming guest spot in the upcoming 10th season of "Two and A Half Men."
"All week, she was on book ... which is understandable," he explained, revealing how nervous he was about her role during rehearsals. "But even when we got within two hours of the show, she was still on book ...We were thinking, 'Oh no, Miley better bring it!' And then we did it in front of the audience, and Miley brought it! Miley was just on fire and fantastic!" Cryer continued about the teen's guest spot, joking, "Then I remembered she was hatched in Disney labs in Burbank and grown for just this sitcom situation."
Cyrus, 19, will be tackling the role of Missi in the upcoming season. A news release described the character of Missi as "an old family friend of Walden's [Ashton Kutcher] who comes to visit for a week and develops a relationship with Jake [Angus T. Jones] when he comes home from the Army."
E! News revealed that Missi's attitude won't stray too much from Cyrus' real life attitude. Her character reportedly has sex appeal and a sense of humor that catches Jake's attention.
According to Cryer her character is also a bit of a chit-chatter. "She plays a motor-mouth character," explained the actor. "So they gave her page-long monologues."
In August, Cryer's on-screen son, Angus T. Jones, had no idea that he would be landing a love interest for a couple episodes. Jones revealed to E! Online at the Republican National Convention in Tampa last month that he was not aware of Cyrus' guest role.
"Honestly, they don't tell me anything about what the future shows are going to be," he said of the news of his on-screen romance "But if that's what's going to happen it will be cool. I've met her a few times before and it would be fun to work with her."
Many have been speculating on whether Cyrus will don a wig for her guest spot since debuting her new bleach blonde pixie cut, and while it's still a mystery, she has Cryer's approval on her new 'do.
"I know her haircut is very controversial, but I lay on the side of 'I love it.' I think she looks fantastic," he added.
"She was lovely, and we had a great time," Cryer continued to reporters.
"Two and a Half Men" returns for a new season on CBS on Thursday, Sept. 27 at 8:30 p.m. Eastern time.
© Copyright IBTimes 2023. All rights reserved.